Page:
1
2
3
4
5
6
7
Browse by Author - J
Global Media and the World's Most Wanted Man
Author: Edited by Susan Jeffords and Fahed Al-Sumait
Pub Date: February 2015

The media's role in creating the multiple avatars of the terrorist leader learn more...


From Grumpy Spiders to Hidden Tigers
Author: Michael R. Jeffords and Susan L. Post
Pub Date: July 2017

The journey of a lifetime through nature learn more...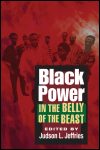 Author: Edited by Judson L. Jeffries
Pub Date: November 2006

The first serious study of the diverse organizations associated with the resurgence of Black nationalism in the 1960s learn more...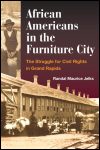 The Struggle for Civil Rights in Grand Rapids
Author: Randal Maurice Jelks
Pub Date: March 2005

The formation of a northern African American community and its struggle for civil rights learn more...


The Rhetoric of Public Sex Education, 1870-1924
Author: Robin E. Jensen
Pub Date: December 2010

Analyzing how health professionals and educators communicated with constituents about sex learn more...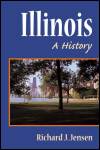 Author: Richard J. Jensen
Pub Date: October 2001

learn more...


American Women in the First World War
Author: Kimberly Jensen
Pub Date: February 2008

The case for woman suffrage, economic equality, and citizenship in WWI learn more...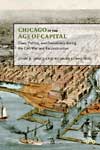 Class, Politics, and Democracy during the Civil War and Reconstruction
Author: John B. Jentz and Richard Schneirov
Pub Date: Cloth: 2012; Paper: April 2015

Building a city on a shifting, clashing political economy learn more...


Transnational Cultural Power in the Age of Social Media
Author: Dal Yong Jin
Pub Date: April 2016

The forces that converged to unleash a pop culture tsunami learn more...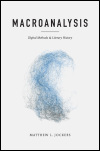 Digital Methods and Literary History
Author: Matthew L. Jockers
Pub Date: 2013

Exploring the potential of large-scale digital literary analysis learn more...


Page:
1
2
3
4
5
6
7