1
2
3
4
5
6
7
8
9
10
Next
Browse by Author - K
Women, Animals, and Social Justice
Author: Edited by Lisa Kemmerer
Pub Date: July 2011

Exposing links of oppression--and how feminists have responded learn more...


Author: Kurt Edward Kemper
Pub Date: August 2009

Waging the Cold War's ideological battles on the gridiron learn more...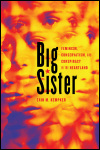 Feminism, Conservatism, and Conspiracy in the Heartland
Author: Erin M. Kempker
Pub Date: October 2018

Paranoia and the fight against women's equality learn more...


The Love and Work of Alice Freeman Palmer and George Herbert Palmer
Author: Lori Kenschaft
Pub Date: September 2005

An intimate biography of one of the first American dual-career marriages learn more...


New Views of Middle-Aged Women
Author: Edited by Virginia Kerns and Judith K. Brown
Pub Date: 1992

learn more...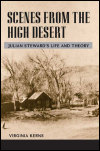 Julian Steward's Life and Theory
Author: Virginia Kerns
Pub Date: January 2009

A thorough analysis of Julian Steward's life and work and the history of the discipline of anthropology during his lifetime learn more...



Black Carib Kinship and Ritual
Author: Virginia Kerns
Pub Date: 1997

learn more...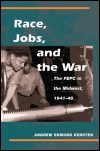 The FEPC in the Midwest, 1941-46
Author: Andrew E. Kersten
Pub Date: May 2007

A richly detailed look at the crucial role of federally supported civil rights activism learn more...


Faith and Conflict in the American West
Author: Todd M. Kerstetter
Pub Date: Cloth: 2006; Paper: 2008

How and why three emerging religious groups failed to find a peaceful home in a purportedly tolerant region learn more...


Author: Alice Kessler-Harris
Pub Date: January 2007

The role of gender in the history of the working class world learn more...


1
2
3
4
5
6
7
8
9
10
Next