Previous
2
3
4
5
6
7
8
9
10
11
Browse by Author - K
Author: Michael Koresky
Pub Date: October 2014

An appraisal of one of contemporary cinema's most admired and confounding figures learn more...


Urban Performance and Literature in the 1920s
Author: Amy Koritz
Pub Date: December 2008

A wide-ranging study of the cultural, social, and technological developments of the 1920s and their effect on the performing arts and literature learn more...


Author: Donna Kornhaber
Pub Date: September 2017

A collector's cinema learn more...


The Players Union, 1960-81
Author: Charles P. Korr
Pub Date: 2005

The fascinating history of the MLBPA's transformation into the nation's most powerful labor union learn more...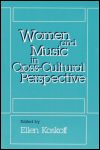 Author: Edited by Ellen Koskoff
Pub Date: 1989

learn more...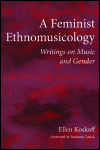 Writings on Music and Gender
Author: Ellen Koskoff
Pub Date: May 2014

The life and work of the trailblazing ethnomusicologist in her own words learn more...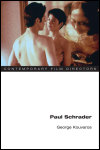 Author: George Kouvaros
Pub Date: June 2008

A searing study of an important American writer-director learn more...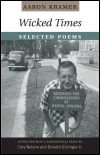 Author: Aaron Kramer
Pub Date: June 2004

The first comprehensive selection of an important American proletarian poet who was passionately engaged in the major issues of his time learn more...


Author: Karl Kraus
Pub Date: June 2001

A collection of scandalous and humorous wit from Vienna's answer to Oscar Wilde, Karl Kraus used aphorisms as part of his running commentary on the ferment of his own culture learn more...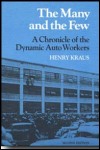 A Chronicle of the Dynamic Auto Workers
Author: Henry Kraus
Pub Date: 1985

learn more...


Previous
2
3
4
5
6
7
8
9
10
11