Previous
8
9
10
11
12
13
14
15
16
17
Next
Browse by Author - M

Beethoven's Pocket Sketchbook for the Agnus Dei of the Missa solemnis, Opus 123
Author: Transcribed, edited, and with a commentary by Patrizia Metzler and Fred Stoltzfus
Pub Date: March 2016

A facsimile edition detailing Beethoven's struggles to complete one of his defining works learn more...


The Temperance Battle in Minnesota
Author: Sabine N. Meyer
Pub Date: Cloth: 2015; Paper: 2017

Identity formation and the power of place in the shaping of history learn more...


Working-Class Masculinities in the American Heartland
Author: Stephen Meyer
Pub Date: April 2016

Grinding out new ideas of masculinity in the twentieth century learn more...


Author: Jeffrey Meyers
Pub Date: October 2010

A preeminent Orwell scholar's lifetime of work on the icon of modern literature learn more...



Taking the Prairie School to Europe
Author: Vincent L. Michael
Pub Date: July 2013

One of Frank Lloyd Wright's earliest apprentices, a visionary of modern Catholic church buildings learn more...


Author: Lloyd Michaels
Pub Date: November 2008

A critical analysis of an exceptional American director learn more...


Author: Jules Michelet
Pub Date: 1973

learn more...



The Education of Women at the Cherokee Female Seminary, 1851-1909
Author: Devon A. Mihesuah
Pub Date: 1997

learn more...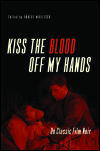 Author: Edited by Robert Miklitsch
Pub Date: October 2014

White hot essays on overlooked aspects of classic film noir learn more...



American Film Noir in the 1950s
Author: Robert Miklitsch
Pub Date: January 2017

A tour-de-force look at noir's forgotten decade learn more...


Previous
8
9
10
11
12
13
14
15
16
17
Next