1
2
3
4
5
6
7
8
9
10
Next
Browse by Author - M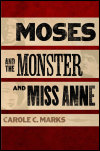 Author: Carole C. Marks
Pub Date: July 2009

The dynamic lives of three diverse women, fighting for and against slavery in antebellum Maryland learn more...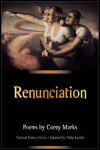 Author: Corey Marks
Pub Date: June 2000

learn more...


Hardcore Encounters with the Victorian Gothic
Author: Laura Helen Marks
Pub Date: October 2018

Victorian repression, sexual expression, porn obsession learn more...


Chicago and the Birth of Gospel Music
Author: Robert M. Marovich
Pub Date: April 2015

The music that helped free a people and lift a nation learn more...


From Dictatorship to Democracy
Author: Leslie L. Marsh
Pub Date: November 2012

How gender and politics intersect in Brazilian women's cinema learn more...


Author: Robert L. Marshall and Traute M. Marshall
Pub Date: June 2016

Following in the footsteps of the great composer learn more...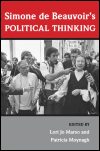 Author: Edited by Lori Jo Marso and Patricia Moynagh
Pub Date: May 2006

The first book devoted exclusively to Beauvoir's politics learn more...


Rethinking Genders and Sexualities
Author: Edited by Fran Martin, Peter A. Jackson, Mark McLelland, and Audrey Yue
Pub Date: November 2008

A multidisciplinary, multicultural reassessment of gender and sexuality in the Asian Pacific learn more...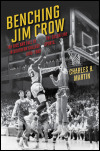 The Rise and Fall of the Color Line in Southern College Sports, 1890-1980
Author: Charles H. Martin
Pub Date: August 2010

A benchmark study of racial exclusion in college athletics learn more...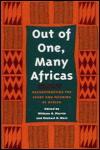 Reconstructing the Study and Meaning of Africa
Author: Edited by William G. Martin and Michael O. West
Pub Date: 1999

learn more...


1
2
3
4
5
6
7
8
9
10
Next