Previous
3
4
5
6
7
8
9
10
11
12
Next
Browse by Author - M
A Brief History of Communication for Development and Social Change
Author: Emile G. McAnany
Pub Date: April 2012

Invigorating global social change through communication learn more...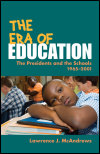 The Presidents and the Schools, 1965-2001
Author: Lawrence J. McAndrews
Pub Date: Cloth: 2006; Paper: 2008

The first comprehensive study of the politics and policies of public and nonpublic school aid and desegregation at the end of the twentieth century learn more...


The Rise of Southern Women's Progressive Culture in Texas, 1893-1918
Author: Judith N. McArthur
Pub Date: 1998

learn more...


Author: Patrick T. McBriarty
Pub Date: October 2013

A photographic guidebook to Chicago's amazing moveable bridges learn more...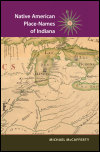 Author: Michael McCafferty
Pub Date: April 2008

A linguistic history of Native American place-names in Indiana learn more...


Interviews with Contemporary American Science Fiction Writers
Author: Conducted and edited by Larry McCaffery
Pub Date: 1991

Probing, insightful discussions with a who's who of SF legends learn more...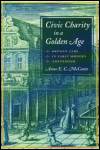 Orphan Care in Early Modern Amsterdam
Author: Anne E. C. McCants
Pub Date: 1997

learn more...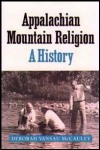 Author: Deborah Vansau McCauley
Pub Date: 1995

learn more...


Communication Politics in Dubious Times
Author: Robert W. McChesney
Pub Date: 1999

learn more...


Sovereignty and Mediation in Seventeenth-Century France
Author: Ellen M. McClure
Pub Date: May 2006

Mediation, monarchy, and Louis XIV's attempts to legitimize his reign learn more...


Previous
3
4
5
6
7
8
9
10
11
12
Next