Page:
1
2
3
4
Browse by Author - O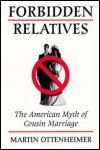 The American Myth of Cousin Marriage
Author: Martin Ottenheimer
Pub Date: November 1996

learn more...


Author: Edited by Robert Ousterhout and Leslie Brubaker
Pub Date: 1995

learn more...


Making the United States Home, 1870-1930
Author: Orm Överland
Pub Date: July 2000

The author sums it up best: "What I call 'homemaking myths' are stories told in immigrant/ethnic groups both to bolster members' confidence in their identities as Americans and to prove to other Americans, in particular the traditionally dominant groups, that their particular group has a unique right to a home in the United States. " learn more...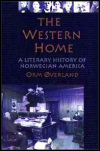 A Literary History of Norwegian America
Author: Orm Överland
Pub Date: 1997

learn more...


Page:
1
2
3
4