Previous
2
3
4
5
6
7
8
9
10
11
Browse by Author - P
African-American Migrants, Community, and Working-Class Activism in Cleveland, 1915-45
Author: Kimberley L. Phillips
Pub Date: 1999

learn more...


The African American Community of Baltimore, 1790-1860
Author: Christopher Phillips
Pub Date: 1997

learn more...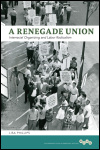 Interracial Organizing and Labor Radicalism
Author: Lisa Phillips
Pub Date: 2013

Organizing the "unorganizable" learn more...


The Selected Poetry of Sarah Piatt
Author: Edited and with an Introduction by Paula Bernat Bennett
Pub Date: 2005

With a powerful and unique voice Piatt refracts the social and artisitic conerns of over fifty years of American history and literary culture learn more...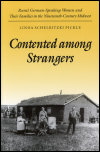 Rural German-Speaking Women and Their Families in the Nineteenth-Century Midwest
Author: Linda Schelbitzki Pickle
Pub Date: 1996

learn more...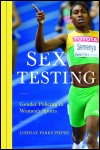 Gender Policing in Women's Sports
Author: Lindsay Parks Pieper
Pub Date: May 2016

An epic and overlooked story of female participation in the Olympic Games learn more...


Black Public Art and Religion in Chicago
Author: Kymberly N. Pinder
Pub Date: March 2016

A full-color guide to the social and spiritual impact of African American religious art learn more...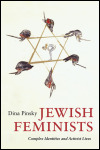 Complex Identities and Activist Lives
Author: Dina Pinsky
Pub Date: January 2010

How Jewishness and feminism converged in the life histories of twentieth-century activists learn more...


Author: Thomas Piontek
Pub Date: January 2006

How gay and lesbian studies and politics must change to thrive in the twenty-first century learn more...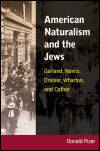 Garland, Norris, Dreiser, Wharton, and Cather
Author: Donald Pizer
Pub Date: July 2008

A penetrating study of the anti-Semitic attitudes held by major American naturalist authors learn more...


Previous
2
3
4
5
6
7
8
9
10
11