Previous
3
4
5
6
7
8
9
10
11
12
Next
Browse by Author - R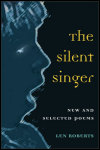 Author: Len Roberts
Pub Date: June 2001

learn more...



The Chicago Cubs' Glory Years, 1870-1945
Author: Edited by Randy Roberts and Carson Cunningham
Pub Date: January 2012

The early days and glory days of the Chicago Cubs learn more...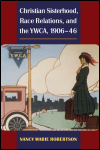 Author: Nancy Marie Robertson
Pub Date: Cloth: 2007; Paper: 2010

Black and white women's struggles over race relations in the YWCA and beyond learn more...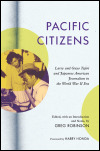 Larry and Guyo Tajiri and Japanese American Journalism in the World War II Era
Author: Edited, with an Introduction and Notes, by Greg Robinson
Pub Date: March 2012

The power of the press in Japanese American history learn more...


Apartheid-Era African American and South African Writing
Author: Stéphane Robolin
Pub Date: September 2015

The interplay between space, place, and race learn more...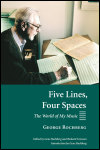 Author: George Rochberg
Pub Date: May 2009

The candid, insightful memoir of a maverick American composer and publisher learn more...


Civil Rights Activism from World War II into the Cold War
Author: Ian Rocksborough-Smith
Pub Date: June 2018

How black public historians fought for civil rights in the Windy City learn more...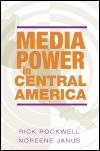 Author: Rick Rockwell and Noreene Janus
Pub Date: May 2003

Very readable overview of the media in Central America and its relationship to the region's existing governments. learn more...


The FBI and the New York Intellectuals
Author: John Rodden
Pub Date: February 2017

A forgotten Cold War witch hunt learn more...


Variety Theater in the Nineteenth Century
Author: Gillian M. Rodger
Pub Date: July 2010

A rich exploration of a pivotal nineteenth-century theater form learn more...


Previous
3
4
5
6
7
8
9
10
11
12
Next