Page:
1
2
3
4
5
6
7
8
Browse by Author - T
Toward an Embodied Practice
Author: Becky Thompson
Pub Date: August 2017

A lesson plan for bringing higher awareness to education learn more...


Gender and Race in the Army Nurse Corps
Author: Charissa J. Threat
Pub Date: April 2015

Fighting for the right to a career in military nursing learn more...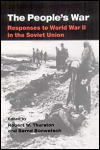 Responses to World War II in the Soviet Union
Author: Edited by Robert W. Thurston and Bernd Bonwetsch
Pub Date: October 2000

A unique and rare look into life as it was for the people in the Soviet Union during WWII, unclouded by old-style Soviet portrayals and psuedo-histories that painted a glowing portrait of the "heroic proleteriate." learn more...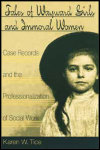 Case Records and the Professionalization of Social Work
Author: Karen W. Tice
Pub Date: 1998

learn more...



Author: Edited by William H. Tishler
Pub Date: 2004

Richly illustrated and readable, this is the first historical overview of landscape architecture in the Midwest learn more...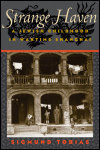 A Jewish Childhood in Wartime Shanghai
Author: Sigmund Tobias
Pub Date: February 2009

A poignant memoir of Jewish refugees living in Shanghai during World War II learn more...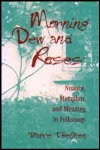 Nuance, Metaphor, and Meaning in Folksongs
Author: Barre Toelken
Pub Date: 1995

learn more...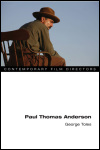 Author: George Toles
Pub Date: August 2016

The acclaimed critic and screenwriter charts P. T. Anderson's landscape of disconnection learn more...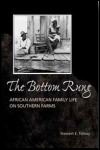 African American Family Life on Southern Farms
Author: Stewart E. Tolnay
Pub Date: 1999

learn more...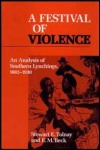 An Analysis of Southern Lynchings, 1882-1930
Author: Stewart Tolnay and E.M. Beck
Pub Date: 1995

learn more...


Page:
1
2
3
4
5
6
7
8