Page:
1
2
3
4
Browse by Author - V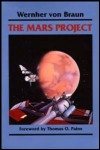 Author: Wernher Von Braun
Pub Date: April 1991

learn more...


Composing an American Life
Author: Denise Von Glahn
Pub Date: August 2017

The fullness of a life lived allegro learn more...


The World of Taste in Early Modern Europe
Author: Viktoria von Hoffmann
Pub Date: January 2017

Mystery, metaphor, and the creation of a new sensual realm learn more...


Author: Mary Heaton Vorse
Pub Date: 1991

learn more...


Page:
1
2
3
4