1
2
3
4
5
6
7
8
9
10
Next
Browse by Author - W
Slaying Vampires, Exterminating Zombies
Author: Gregory A. Waller
Pub Date: Cloth: 1986; Paper: 2010

A cunning investigation of the monstrous in classic and modern horror learn more...


Abraham Lincoln and the Ann Rutledge Legend
Author: John Evangelist Walsh
Pub Date: January 2009

Unraveling the fabled romance between Abraham Lincoln and Ann Rutledge learn more...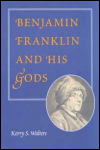 Author: Kerry S. Walters
Pub Date: 1999

learn more...


Author: James W. Walters
Pub Date: 1997

learn more...



The Illinois Country and the Western Great Lakes
Author: Edited by John A. Walthall
Pub Date: 1991

learn more...


Author: Jerold Waltman
Pub Date: May 2000

Arguing for recasting the debate over the minimum wage in terms of a political economy of citizenship, Waltman not only examines the history and details the processes of determining a miniumum wage, he advocates dealing with the issue out of a communal sense of responsibility. learn more...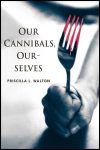 Author: Priscilla L. Walton
Pub Date: October 2004

A look at the clashes between European and non-European cultures across the diaspora learn more...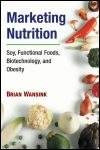 Soy, Functional Foods, Biotechnology, and Obesity
Author: Brian Wansink
Pub Date: Cloth: 2004; Paper: 2007

The ins and outs of the marketing of food learn more...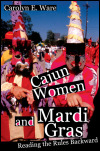 Reading the Rules Backward
Author: Carolyn E. Ware
Pub Date: March 2007

How Cajun women have creatively refashioned the tradition of rural Mardi Gras runs learn more...


John Philip Sousa's Washington Years, 1854-1893
Author: Patrick Warfield
Pub Date: Cloth: 2013; Paper: February 2016

The legendary bandleader's early career and rise to fame learn more...


1
2
3
4
5
6
7
8
9
10
Next