Previous
4
5
6
7
8
9
10
11
12
13
Next
Music in American Life

Acquiring Editor: Laurie Matheson


Music in American Life is a longstanding series that embodies the twin goals of documenting the place of music in American culture and the cultural life that gives rise to particular musical forms. Encompassing the broadest range of music, from classical through all forms of American vernacular music, the series welcomes a variety of approaches to the topic of music in American life, including monographs, biographies, memoirs, reference books, readers, and edited collections.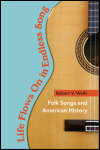 Folk Songs and American History
Author: Robert V. Wells
Pub Date: August 2009

An engaging survey of what folk songs tell us about the American past learn more...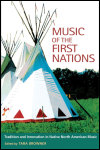 Tradition and Innovation in Native North America
Author: Edited by Tara Browner
Pub Date: April 2009

Covering the breadth of Native musical experience, from traditional to contemporary styles learn more...


Author: Walter Rimler
Pub Date: February 2009

The dramatic story of a legendary American composer learn more...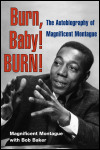 The Autobiography of Magnificent Montague
Author: Magnificent Montague with Bob Baker
Pub Date: Cloth: 2003; Paper: 2009

Reflections from the legendary R & B deejay whose signature sound seared the airwaves learn more...



Author: Loyal Jones
Pub Date: October 2008

An exhaustive reference detailing the mirth and music of country music humorists and comedians learn more...


The Story of the National Barn Dance
Author: Edited by Chad Berry
Pub Date: July 2008

An astute collection of inquiries into the rich history and impact of the National Barn Dance learn more...


The Life and Music of Hazel Dickens
Author: Hazel Dickens and Bill C. Malone
Pub Date: April 2008

The life story of singer and songwriter Hazel Dickens, the inspiring voice of a whole generation of women and workers learn more...


Author: Bess Lomax Hawes
Pub Date: April 2008

The personal account of a giant in American folklore and folk music learn more...


The Women of Barn Dance Radio
Author: Kristine M. McCusker
Pub Date: April 2008

A collective biography of the women who shaped early country and western music learn more...


Ethnic Voices, Musical Crossroads
Author: Mina Yang
Pub Date: March 2008

Probing the intersection of music and racial politics in California learn more...


Previous
4
5
6
7
8
9
10
11
12
13
Next