Page:
1
2
3
4
5
6
Sport and Society

Acquiring Editor: Danny Nasset
Series Editors: Aram Goudsouzian and Jaime Schultz
Founding Editors: Benjamin Rader and Randy Roberts

The Sport and Society series publishes scholarly books as well as short books on individual sports directed to the student and general reader. These include new works dealing with sports in many academic disciplines as well as paperback reissues of scholarly and popular books.

See our featured title flyer here.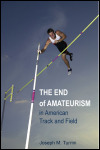 Author: Joseph M. Turrini
Pub Date: May 2010

How the stars of track and field won control of their sport learn more...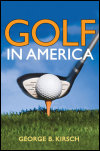 Author: George B. Kirsch
Pub Date: December 2009

An inclusive narrative of golf's history and popularity in the United States learn more...


Author: Kurt Edward Kemper
Pub Date: August 2009

Waging the Cold War's ideological battles on the gridiron learn more...


100 Years of Sports in the Windy City
Author: Edited by Steven A. Riess and Gerald R. Gems
Pub Date: February 2009

A celebration of the fast, the strong, the agile, and the tricky throughout Chicago's storied sports history learn more...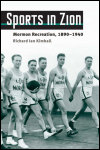 Mormon Recreation, 1890-1940
Author: Richard Ian Kimball
Pub Date: January 2009

A unique look at the Latter-day Saints' recreational efforts intended to "Mormonize" a rising generation of young men and women learn more...


Author: Andrew O'Toole
Pub Date: Cloth: 2008; Paper: 2009

A tribute to Billy Conn, one of the greatest light heavyweight boxing champions of all time learn more...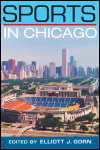 Author: Edited by Elliott J. Gorn
Pub Date: August 2008

A wide-ranging history of Chicago sports learn more...


Latin Major Leaguers and Their Special Hunger
Author: Samuel O. Regalado
Pub Date: April 2008

Illuminating the struggles of Latin American professional baseball players in the United States learn more...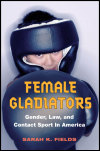 Gender, Law, and Contact Sport in America
Author: Sarah K. Fields
Pub Date: June 2008

How school-aged girls used the legal system to gain access to contact sports learn more...


The Creation of American Team Sports, 1838-72
Author: George B. Kirsch
Pub Date: February 2007

How and why Americans chose baseball over its early rival, cricket, as the national pastime learn more...


Page:
1
2
3
4
5
6