Page:
1
2
3
4
5
6
Sport and Society

Acquiring Editor: Danny Nasset
Series Editors: Aram Goudsouzian and Jaime Schultz
Founding Editors: Benjamin Rader and Randy Roberts

The Sport and Society series publishes scholarly books as well as short books on individual sports directed to the student and general reader. These include new works dealing with sports in many academic disciplines as well as paperback reissues of scholarly and popular books.

See our featured title flyer here.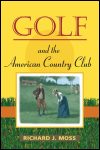 Author: Richard J. Moss
Pub Date: 2007

A revealing look at the intertwined histories of the venerable game and controversial clubs learn more...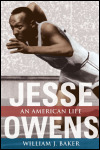 Author: William J. Baker
Pub Date: June 2006

The rise and fall of one of sport's most enduring icons learn more...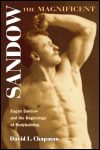 Eugen Sandow and the Beginnings of Bodybuilding
Author: David L. Chapman
Pub Date: Cloth: 1994; Paper: March 2006

The strongman whose pioneering focus on physique built an entertainment empire learn more...


The Players Union, 1960-81
Author: Charles P. Korr
Pub Date: 2005

The fascinating history of the MLBPA's transformation into the nation's most powerful labor union learn more...


A Cultural History of the Black Sox Scandal
Author: Daniel A. Nathan
Pub Date: September 2005

How meaning was manufactured following the national pastime's darkest hour learn more...


Author: Russell Sullivan
Pub Date: April 2005

Celebrating the 50th anniversary of the final fight of boxing's only undefeated heavyweight champion learn more...



A Documentary History of the African American Experience in Sport
Author: David K. Wiggins and Patrick B. Miller
Pub Date: April 2005

A chronicle of significant athletic events and the lives and careers of numerous black sports heroes---and the very significant role of sports in the history of race relations in the U.S. learn more...



Rankings, Records, and Scores of the Major Teams and Conferences
Author: James Quirk
Pub Date: August 2004

College football's collected "tales of the tape" learn more...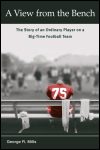 The Story of an Ordinary Player on a Big-Time Football Team
Author: George R. Mills
Pub Date: April 2004

The memoir of an average college football player at one of the most dominant college football programs learn more...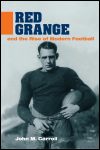 Author: John M. Carroll
Pub Date: Cloth: 1999; Paper: 2004

To understand the forces that helped create the modern superstar athlete, begin with Red Grange learn more...


Page:
1
2
3
4
5
6