Page:
1
2
3
4
5
6
Women, Gender, and Sexuality in American History

Acquiring Editor: Dawn Durante
Series Editors: Susan Cahn, Wanda A. Hendricks, and Deborah Gray White

Women, Gender, and Sexuality in American History is a series that seeks to publish scholarship that makes significant contributions to women's, gender, and sexuality history. Established in 1985 as the Women in American History series, the series has broadened to reflect the current state of the field. The series editors seek books that are historical, or are interdisciplinary with a historical focus, and the series will feature a variety of topics related to women, gender and sexual difference, sexual politics, and LBGTQ history in the United States and across the Americas. The series editors welcome projects that capture the experiences, activism, and group dynamics of women across race, region, class, ethnicity, sexuality, religion, and other categories of identity and difference in all historical contexts, including indigenous cultures and recent decades.

See our featured title flyer here.



Faith and the Fight for Labor, Gender, and Racial Equality
Author: Marcia Walker-McWilliams
Pub Date: October 2016

An extraordinary woman's struggle for the idea of equality as a universal, God-given right learn more...


Gender and Race in the Army Nurse Corps
Author: Charissa J. Threat
Pub Date: April 2015

Fighting for the right to a career in military nursing learn more...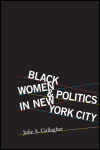 Author: Julie A. Gallagher
Pub Date: Cloth: 2012; Paper: September 2014

Black women in liberal reform, from suffrage to civil rights learn more...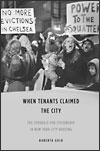 The Struggle for Citizenship in New York City Housing
Author: Roberta Gold
Pub Date: April 2014

The fight for tenant community rights in defiance of the new suburban American Dream learn more...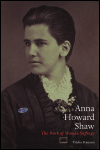 The Work of Woman Suffrage
Author: Trisha Franzen
Pub Date: March 2014

A biography of a daughter of the frontier and a lifelong working woman who headed an "alternative family" and supported universal suffrage as the head of the NAWSA learn more...


Women's Activism and the Politics of Welfare, 1940-1971
Author: Natalie M. Fousekis
Pub Date: Cloth: 2011; Paper: February 2013

A revealing study of early child care political action and advocates in California learn more...


The New York State Anti-Suffrage Movement
Author: Susan Goodier
Pub Date: April 2013

An evenhanded look at the women who fought not to vote learn more...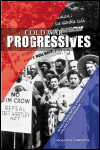 Women's Interracial Organizing for Peace and Freedom
Author: Jacqueline Castledine
Pub Date: December 2012

Reconfiguring women's activism in the Cold War era learn more...



Gender and Slavery in Antebellum Georgia
Author: Daina Ramey Berry
Pub Date: Cloth: 2007; Paper: 2010

Examining how labor and economy shaped family life for both women and men among the enslaved learn more...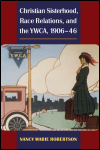 Author: Nancy Marie Robertson
Pub Date: Cloth: 2007; Paper: 2010

Black and white women's struggles over race relations in the YWCA and beyond learn more...


Page:
1
2
3
4
5
6