Page:
1
2
3
4
5
6
Women, Gender, and Sexuality in American History

Acquiring Editor: Dawn Durante
Series Editors: Susan Cahn, Wanda A. Hendricks, and Deborah Gray White

Women, Gender, and Sexuality in American History is a series that seeks to publish scholarship that makes significant contributions to women's, gender, and sexuality history. Established in 1985 as the Women in American History series, the series has broadened to reflect the current state of the field. The series editors seek books that are historical, or are interdisciplinary with a historical focus, and the series will feature a variety of topics related to women, gender and sexual difference, sexual politics, and LBGTQ history in the United States and across the Americas. The series editors welcome projects that capture the experiences, activism, and group dynamics of women across race, region, class, ethnicity, sexuality, religion, and other categories of identity and difference in all historical contexts, including indigenous cultures and recent decades.

See our featured title flyer here.



The Love and Work of Alice Freeman Palmer and George Herbert Palmer
Author: Lori Kenschaft
Pub Date: September 2005

An intimate biography of one of the first American dual-career marriages learn more...


African American Women in Detroit and Richmond, 1940-54
Author: Megan Taylor Shockley
Pub Date: November 2004

The story of how African American women used their wartime contributions on the home front to push for increased rights to equal employment,welfare benefits, worker equity and desegration of volunteer associations during WWII. The crucible for the civil rights movement. learn more...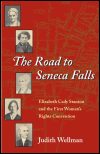 Elizabeth Cady Stanton and the First Woman's Rights Convention
Author: Judith Wellman
Pub Date: November 2004

An account of the 1848 Seneca Falls Convention and the beginning of the U.S. women's rights movement learn more...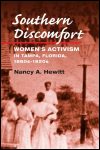 Women's Activism in Tampa, Florida, 1880s-1920s
Author: Nancy A. Hewitt
Pub Date: Cloth: 2001; Paper: 2004

A historical examination of multiracial women's activism in the cigar factories of Tampa Florida learn more...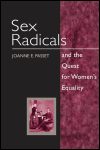 Author: Joanne E. Passet
Pub Date: March 2003

The book is about nineteenth-century women and men who believed in and fought for women's social and economic equality and the right to reproductive choice learn more...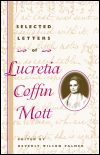 Author: Edited by Beverly Wilson Palmer
Pub Date: January 2002

The first volume to include complete transcriptions of the early activist Mott's private letters, shedding light not only on her astounding and prescient reform activities but on the personal and private world of America in the19th-century as well learn more...


The Life of Fannie Lou Hamer
Author: Chana Kai Lee
Pub Date: July 2000

The fascinating story of a childhood sharecropper who fought against racial injustice and classism within her own race to rise to national prominence in the civil rights movement learn more...



Women of the Brotherhood of Sleeping Car Porters
Author: Melinda Chateauvert
Pub Date: 1998

learn more...


The Rise of Southern Women's Progressive Culture in Texas, 1893-1918
Author: Judith N. McArthur
Pub Date: 1998

learn more...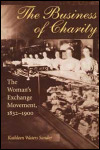 The Woman's Exchange Movement, 1832-1900
Author: Kathleen Waters Sander
Pub Date: 1998

learn more...


Page:
1
2
3
4
5
6