Previous
2
3
4
5
6
7
8
9
10
11
The Working Class in American History

Acquiring Editor: James Engelhardt
Series Editors: James R. Barrett, Julie Greene, William P. Jones, Alice Kessler-Harris, and Nelson Lichtenstein

The Working Class in American History series publishes research that illuminates the broad dimensions of working people's influence in North America. We define working-class history capaciously and encourage submissions that explore waged, non-waged, and/or coerced labor, rural and urban settings, and the wide range of labor performed in non-industrial settings, from agriculture to domestic service and beyond. We welcome consideration of the diverse contexts of the lives of those who work, including legal, political, and ideological aspects, as well as parameters of gender, sexuality, race, ethnicity, religion, and immigration. As we seek to enhance understanding of pre-industrial and industrializing worlds, we also explore the new challenges that workers face amidst deindustrialization, globalized production, and an expanding service economy. We particularly seek projects that reflect the mobile, international, and diverse nature of capital and labor and apply a transnational or comparative outlook to the study of the working class. We find compelling work that considers the centrality of working people within the history of capitalism.

The series was established in the 1970s by Herbert Gutman, David Brody, and David Montgomery, the enormously influential founders of "the new labor history" that recast the study of the working class into a broad and culturally resonant discipline that influenced scholarship not just in history, but throughout the humanities and social sciences. The current editors of the Illinois series are committed to the expansive vision of its founders, now adapted to the questions posed by the shifting contours of politics, scholarship, and economic and social life in the twenty-first century.

See our featured title flyer here.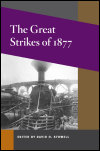 Author: Edited by David O. Stowell
Pub Date: March 2008

New perspectives on a pivotal moment in U.S. history learn more...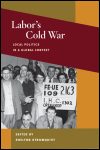 Local Politics in a Global Context
Author: Edited by Shelton Stromquist
Pub Date: March 2008

How the Cold War affected local-level union politics learn more...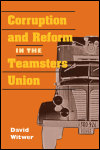 Author: David Witwer
Pub Date: Cloth: 2003; Paper: 2008

A history of corruption and reform in the Teamsters Union learn more...


Author: Edited by Horace Huntley and David Montgomery
Pub Date: Cloth: 2004; Paper: April 2007

Union building and civil rights activism in a tightly segregated industrial city learn more...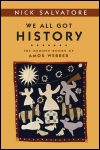 The Memory Books of Amos Webber
Author: Nick Salvatore
Pub Date: December 2007

An amazingly rich window onto a lost world of African American history learn more...


Conservation, Consumerism, and Labor in Oregon, 1910-30
Author: Lawrence M. Lipin
Pub Date: March 2007

Exploring the tight ties between wilderness use and class. learn more...


Bessie Abramowitz Hillman and the Making of the Amalgamated Clothing Workers of America
Author: Karen Pastorello
Pub Date: March 2007

The extraordinary life of labor activist, immigrant, and feminist, Bessie Abramowitz Hillman learn more...


Author: Nick Salvatore
Pub Date: March 2007

The triumphs and tragedies of a great American socialist learn more...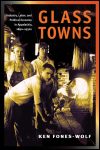 Industry, Labor, and Political Economy in Appalachia, 1890-1930s
Author: Ken Fones-Wolf
Pub Date: January 2007

Exploring a path not taken in Appalachian economic development--one that might have led away from underdevelopment learn more...


Author: Alice Kessler-Harris
Pub Date: January 2007

The role of gender in the history of the working class world learn more...


Previous
2
3
4
5
6
7
8
9
10
11