Page:
1
2
3
4
5
6
The History of Communication

Acquiring Editor: Daniel Nasset
Series Editors: Robert W. McChesney and John C. Nerone

This series invites original and well-researched books on the history of media--radio, TV, newspapers, magazines, the Internet--and on their many functions as reporters, advertisers, opinion leaders, public relations for government and corporate interests, and businesses that compete with each other. Histories of major media, biographies of important figures, and studies of key events in communications are welcome. Essay collections are not encouraged.

See our featured title flyer here.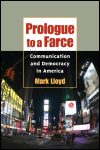 Communication and Democracy in America
Author: Mark Lloyd
Pub Date: February 2006

The cure for an American media where market interests have usurped democratic participation learn more...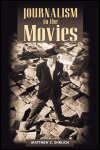 Author: Matthew C. Ehrlich
Pub Date: July 2006

Exploring the myths of a free press and people in movies since the 1920s learn more...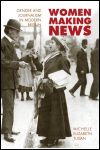 Gender and Journalism in Modern Britain
Author: Michelle Elizabeth Tusan
Pub Date: November 2005

Women creating the space for their own political voices in the press learn more...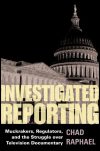 Muckrakers, Regulators, and the Struggle over Television Documentary
Author: Chad Raphael
Pub Date: October 2005

Unearthing the close collaboration between government television's early muckrakers learn more...


The Press and Law in the Corporate Rationalization of the Public Sphere
Author: David S. Allen
Pub Date: June 2005

How the subversive infiltration of corporate values damages public discourse in the United States learn more...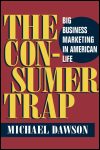 Big Business Marketing in American Life
Author: Michael Dawson
Pub Date: 2005

Why the much-advertised American way of life continues to grow more socially, economically, and environmentally costly and less citizen-friendly -- and what we should do about it learn more...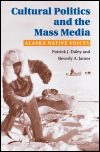 Author: Patrick J. Daley and Beverly A. James
Pub Date: August 2004

Case studies in Alaskan Native political resistance using the media learn more...


Newspapers and the Coming of the Civil War
Author: Lorman A. Ratner and Dwight L. Teeter Jr.
Pub Date: September 2004

Tracing the role of America's newspapers in the country's descent into civil war learn more...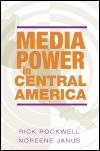 Author: Rick Rockwell and Noreene Janus
Pub Date: May 2003

Very readable overview of the media in Central America and its relationship to the region's existing governments. learn more...


Author: Jill Hills
Pub Date: November 2002

learn more...


Page:
1
2
3
4
5
6