Previous
9
10
11
12
13
14
15
16
17
18
Music in American Life

Acquiring Editor: Laurie Matheson


Music in American Life is a longstanding series that embodies the twin goals of documenting the place of music in American culture and the cultural life that gives rise to particular musical forms. Encompassing the broadest range of music, from classical through all forms of American vernacular music, the series welcomes a variety of approaches to the topic of music in American life, including monographs, biographies, memoirs, reference books, readers, and edited collections.



The Story of the American Cantorate
Author: Mark Slobin
Pub Date: 2002

learn more...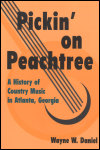 A History of Country Music in Atlanta, Georgia
Author: Wayne W. Daniel
Pub Date: 2001

learn more...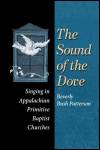 Singing in Appalachian Primitive Baptist Churches
Author: Beverly Bush Patterson
Pub Date: 2001

learn more...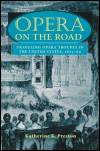 Traveling Opera Troupes in the United States, 1825-60
Author: Katherine K. Preston
Pub Date: 2001

learn more...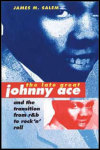 Author: James M. Salem
Pub Date: 2001

learn more...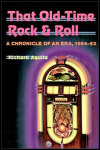 A Chronicle of an Era, 1954-63
Author: Richard Aquila
Pub Date: October 2000

Great fun, this illustrated, fact-filled trivia guidebook to the first decade of rock & roll, breezily written (but painstakingly accurate), will take the baby boomer down a musical memory lane strewn with genuine "golden-oldies." learn more...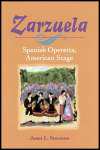 Spanish Operetta, American Stage
Author: Janet L. Sturman
Pub Date: October 2000

The first book on this re-emerging Hispanic art-form, bridging classical and popular music, traces the Zarzuela from its beginnings in 17th century Spain to its burgeoning new awareness via the Internet and its role in defining American urban ethnicity. learn more...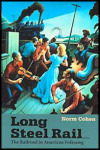 The Railroad in American Folksong (2d ed.)
Author: Norm Cohen
Pub Date: May 2000

The largest and most authoritative source on railroad folksong learn more...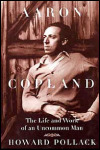 The Life and Work of an Uncommon Man
Author: Howard Pollack
Pub Date: April 2000

The first time in paperback, this is the best full-length biography of Aaron Copland, his life and his music learn more...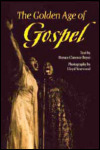 Author: Text by Horace Clarence Boyer Photography by Lloyd Yearwood
Pub Date: March 2000

The best and most definitive history of gospel music in the United States, enhanced by the emotion-packed photos of Lloyd Yearwood learn more...


Previous
9
10
11
12
13
14
15
16
17
18