Previous
3
4
5
6
7
8
9
10
11
12
Next
Music in American Life

Acquiring Editor: Laurie Matheson


Music in American Life is a longstanding series that embodies the twin goals of documenting the place of music in American culture and the cultural life that gives rise to particular musical forms. Encompassing the broadest range of music, from classical through all forms of American vernacular music, the series welcomes a variety of approaches to the topic of music in American life, including monographs, biographies, memoirs, reference books, readers, and edited collections.



Variety Theater in the Nineteenth Century
Author: Gillian M. Rodger
Pub Date: July 2010

A rich exploration of a pivotal nineteenth-century theater form learn more...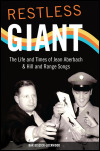 The Life and Times of Jean Aberbach and Hill and Range Songs
Author: Bar Biszick-Lockwood
Pub Date: April 2010

An in-depth look at the career of Jean Aberbach, legendary founder of Hill and Range Songs learn more...


Roots Music Photographs from the Great Depression
Author: Rich Remsberg
Pub Date: April 2010

Poignant images of music making during the Depression, captured with precision and purpose learn more...


Voices of the Independent Rock 'n' Roll Pioneers
Author: John Broven
Pub Date: Cloth: 2009; Paper: 2010

A widely acclaimed history of the creative trailblazers of the independent rock 'n' roll record industry learn more...



Popular Blues in America, 1850-1920
Author: Peter C. Muir
Pub Date: February 2010

The first comprehensive examination of the early blues industry and the music it produced learn more...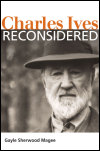 Author: Gayle Sherwood Magee
Pub Date: Cloth: 2008; Paper: 2010

An engaging reassessment of the seminal American composer learn more...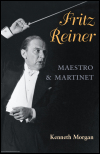 Author: Kenneth Morgan
Pub Date: Cloth: 2005; Paper: 2010

The life and legacy of a musical mastermind learn more...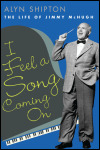 Author: Alyn Shipton
Pub Date: September 2009

From ragtime to rock 'n' roll, the definitive biography of a great, unsung American composer learn more...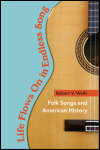 Folk Songs and American History
Author: Robert V. Wells
Pub Date: August 2009

An engaging survey of what folk songs tell us about the American past learn more...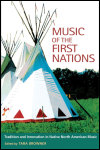 Tradition and Innovation in Native North America
Author: Edited by Tara Browner
Pub Date: April 2009

Covering the breadth of Native musical experience, from traditional to contemporary styles learn more...


Previous
3
4
5
6
7
8
9
10
11
12
Next