Previous
2
3
4
5
6
7
8
9
10
11
The Working Class in American History

Acquiring Editor: James Engelhardt
Series Editors: James R. Barrett, Julie Greene, William P. Jones, Alice Kessler-Harris, and Nelson Lichtenstein

The Working Class in American History series publishes research that illuminates the broad dimensions of working people's influence in North America. We define working-class history capaciously and encourage submissions that explore waged, non-waged, and/or coerced labor, rural and urban settings, and the wide range of labor performed in non-industrial settings, from agriculture to domestic service and beyond. We welcome consideration of the diverse contexts of the lives of those who work, including legal, political, and ideological aspects, as well as parameters of gender, sexuality, race, ethnicity, religion, and immigration. As we seek to enhance understanding of pre-industrial and industrializing worlds, we also explore the new challenges that workers face amidst deindustrialization, globalized production, and an expanding service economy. We particularly seek projects that reflect the mobile, international, and diverse nature of capital and labor and apply a transnational or comparative outlook to the study of the working class. We find compelling work that considers the centrality of working people within the history of capitalism.

The series was established in the 1970s by Herbert Gutman, David Brody, and David Montgomery, the enormously influential founders of "the new labor history" that recast the study of the working class into a broad and culturally resonant discipline that influenced scholarship not just in history, but throughout the humanities and social sciences. The current editors of the Illinois series are committed to the expansive vision of its founders, now adapted to the questions posed by the shifting contours of politics, scholarship, and economic and social life in the twenty-first century.

See our featured title flyer here.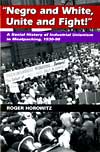 A Social History of Industrial Unionism in Meatpacking, 1930-90
Author: Roger Horowitz
Pub Date: 1997

learn more...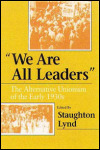 The Alternative Unionism of the Early 1930s
Author: Edited by Staughton Lynd
Pub Date: 1996

learn more...


Essays in American Labor History and Political Culture
Author: Leon Fink
Pub Date: 1994

learn more...


Author: Peter B. Levy
Pub Date: 1994

learn more...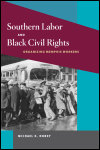 Organizing Memphis Workers
Author: Michael K. Honey
Pub Date: 1993

learn more...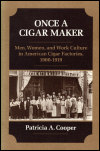 Men, Women, and Work Culture in American Cigar Factories, 1900-1919
Author: Patricia A. Cooper
Pub Date: 1992

learn more...



German Immigrants, Labor Conflict, and the Coming of the Civil War
Author: Bruce Levine
Pub Date: 1992

learn more...


Chicago's Packinghouse Workers, 1894-1922
Author: James R. Barrett
Pub Date: 1990

learn more...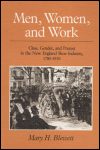 Class, Gender, and Protest in the New England Shoe Industry, 1780-1910
Author: Mary H. Blewett
Pub Date: 1990

learn more...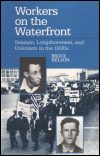 Seamen, Longshoremen, and Unionism in the 1930s
Author: Bruce Nelson
Pub Date: 1990

learn more...


Previous
2
3
4
5
6
7
8
9
10
11