Page:
1
2
3
4
5
6
7
Asian American Studies
Author: Him Mark Lai
Pub Date: May 2010

Essential essays from the master historian of Chinese political history learn more...


Reconstructing Community in Diaspora
Author: Chia Youyee Vang
Pub Date: January 2010

An unprecedented inside view of the Hmong experience in America learn more...


Author: Edited by Duncan Ryûken Williams and Tomoe Moriya
Pub Date: April 2010

A wide-ranging exploration of Asian immigrant religion learn more...


Seattle's Japanese Americans and the Puyallup Assembly Center
Author: Louis Fiset
Pub Date: December 2009

A detailed portrait of one assembly center for Japanese American internees learn more...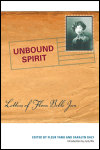 Letters of Flora Belle Jan
Author: Flora Belle Jan
Pub Date: January 2009

The inner life of a sensitive and ambitious woman--an exceptional Chinese American flapper, writer, and journalist learn more...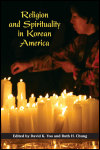 Author: Edited by David K. Yoo and Ruth H. Chung
Pub Date: March 2008

An introductory analysis of Korean American religious practices and community learn more...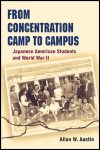 Japanese American Students and World War II
Author: Allan W. Austin
Pub Date: Cloth: 2004; Paper: 2007

Exploring racism and multiculturalism in WWII-era Japanese American student resettlement learn more...


A Chinese Immigrant in the Midwest
Author: Wayne Hung Wong
Pub Date: December 2006

A captivating look at a hidden chapter in Chinese American history learn more...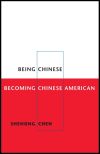 Author: Shehong Chen
Pub Date: May 2006

learn more...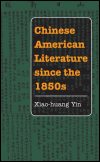 Author: Xiao-huang Yin
Pub Date: 2006

The first comprehensive study of Chinese American literature in English and Chinese from the 19th-Century to the present and combines the work of ethnicity specialists with the findings of literary critics offering a fresh understanding of the interrlations between Chine American history and literature. learn more...


Page:
1
2
3
4
5
6
7