Page:
1
2
3
4
5
6
7
Asian American Studies
Author: Daniel M. Masterson with Sayaka Funada-Classen
Pub Date: December 2004

This book chronicles the experience of the first Japanese immigrants and their descendents in Latin America during the past century particularly emphasizing their struggle to adapt to their new homelands while retaining strong ties to their cultural heritage. learn more...


Cambodian Refugees in the United States
Author: Sucheng Chan
Pub Date: May 2004

A multidisciplinary study of why and how Cambodians have come to the US and how they have fared since learn more...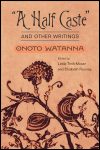 Author: Onoto Watanna
Pub Date: January 2003

Previously uncollected short stories and essays by the first fiction writer of Chinese ancestry to be published in the U.S. learn more...


Conversations with Cambodian Community Leaders in the United States
Author: Edited and with an Introduction by Sucheng Chan
Pub Date: February 2003

Cambodian history, migration, and resettlement in the U.S. learn more...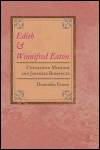 Chinatown Missions and Japanese Romances
Author: Dominika Ferens
Pub Date: 2002

learn more...


Race, Generation, and Culture among Japanese Americans of California, 1924-49
Author: David K. Yoo
Pub Date: 2000

learn more...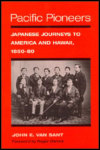 Japanese Journeys to America and Hawaii, 1850-80
Author: John E. Van Sant
Pub Date: May 2000

The first full-length transnational and crosscultural examination of the earliest Japanese settlers in Hawai'i and the United States. learn more...


How Japanese Americans Obtained Redress
Author: Mitchell T. Maki, Harry H. L. Kitano, and S. Megan Berthold
Pub Date: 1999

learn more...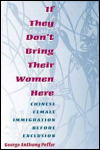 Chinese Female Immigration before Exclusion
Author: George Anthony Peffer
Pub Date: 1999

learn more...


Asian Americans, Latinos, and Whites in a Los Angeles Suburb
Author: Leland T. Saito
Pub Date: 1998

learn more...


Page:
1
2
3
4
5
6
7