Page:
1
2
3
4
5
African Studies
Author: Edited and with an Introduction by Kathy A. Perkins
Pub Date: December 2008

For the first time, a distinctive collection of plays by African women published in English learn more...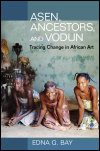 Tracing Change in African Art
Author: Edna G. Bay
Pub Date: February 2008

A social and iconographic history of a West African sculptural form learn more...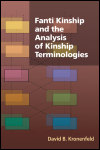 Author: David B. Kronenfeld
Pub Date: April 2008

An authoritative analysis of kinship terminologies learn more...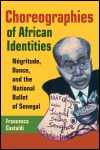 Négritude, Dance, and the National Ballet of Senegal
Author: Francesca Castaldi
Pub Date: February 2006

A rich portrait of the National Ballet of Senegal's work and of the urban dance world of Dakar learn more...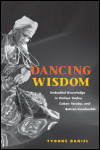 Embodied Knowledge in Haitian Vodou, Cuban Yoruba, and Bahian Candomblé
Author: Yvonne Daniel
Pub Date: September 2005

Landmark interdisciplinary study of religious systems through their dance performances learn more...


Neo-African Religions in a New World
Author: Edited by Patrick Bellegarde-Smith
Pub Date: July 2005

African religions as adapted and recontextualized in various New World environments learn more...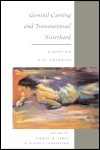 Author: Edited by Stanlie M. James and Claire C. Robertson
Pub Date: Cloth: 2002; Paper: 2005

A powerful challenge to Western representations of female genital cutting learn more...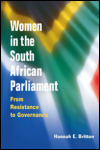 From Resistance to Governance
Author: Hannah Evelyn Britton
Pub Date: August 2005

The play-by-play account of how South African women gained national office, secured constitutional protection, and won legislative reform learn more...


Masculinity and the Struggle for Nation in South Africa
Author: Thembisa Waetjen
Pub Date: June 2004

Using South Africa as a case study this book explores how the politics of masculinity and gender power are at the heart of tensions in nation building learn more...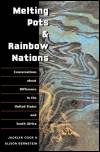 Conversations about Difference in the United States and South Africa
Author: Jacklyn Cock and Alison Bernstein
Pub Date: March 2002

learn more...


Page:
1
2
3
4
5