Previous
8
9
10
11
12
13
14
15
16
17
Next
Anthropology
Culture, Community, and Health Politics, 1880-1950
Author: Susan L. Smith
Pub Date: October 2005

The separate but unequal politics of health affecting American minority women learn more...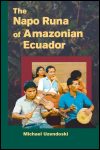 Author: Michael Uzendoski
Pub Date: August 2005

An indigenous Amazonian group's enlightening perspectives on value, reproduction, and exchange learn more...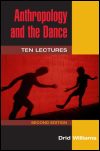 Author: Drid WIlliams
Pub Date: August 2004

Historical examination of the theories of dance and human movement learn more...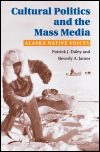 Author: Patrick J. Daley and Beverly A. James
Pub Date: August 2004

Case studies in Alaskan Native political resistance using the media learn more...


Masculinity, Sexuality, Race, and Marriage
Author: Anna Gavanas
Pub Date: February 2004

Examining fatherhood politics, the most prominent fatherhood organizations, and, in the author's opinion, it's fragmentation into two wings--the fragile family wing and the pro-marriage wing learn more...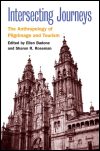 The Anthropology of Pilgrimage and Tourism
Author: Edited by Ellen Badone and Sharon R. Roseman
Pub Date: October 2004

An interdisciplinary collection that bridges the dichotomy between sacred and secular travel learn more...


Author: Daniel M. Masterson with Sayaka Funada-Classen
Pub Date: December 2004

This book chronicles the experience of the first Japanese immigrants and their descendents in Latin America during the past century particularly emphasizing their struggle to adapt to their new homelands while retaining strong ties to their cultural heritage. learn more...


Stories of Esther Martinez
Author: Edited by Sue-Ellen Jacobs and Josephine Binford with M. Ellien Carroll, Henrietta M. Smith, and Tilar Mazzeo
Pub Date: April 2004

American Indian stories from famed Traditional Storyteller for the National Park Service, Esther Martinez learn more...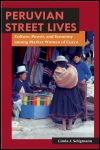 Culture, Power, and Economy among Market Women of Cuzco
Author: Linda J. Seligmann
Pub Date: April 2004

A cultural study of the lives and struggles faced by women vendors in the open-air markets of the Andean highlands of Cuzco learn more...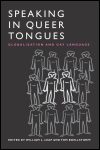 Globalization and Gay Language
Author: Edited by William L. Leap and Tom Boellstorff
Pub Date: December 2004

Traces the emergence of new Western influenced global language of same-sex culture learn more...


Previous
8
9
10
11
12
13
14
15
16
17
Next