Previous
5
6
7
8
9
10
11
12
13
14
Next
Anthropology
Reworking Anthropology in the Global Age
Author: Faye V. Harrison
Pub Date: March 2008

Envisioning new directions for an inclusive anthropology learn more...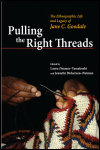 The Ethnographic Life and Legacy of Jane C. Goodale
Author: Edited by Laura Zimmer-Tamakoshi and Jeanette Dickerson-Putman
Pub Date: March 2008

Crucial insights into effective ethnographic research learn more...


Imagery and Power in Modern Amazonia
Author: Norman E. Whitten Jr. and Dorothea Scott Whitten
Pub Date: January 2008

An ethnography of a changing indigenous culture in Ecuador learn more...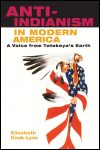 A Voice from Tatekeya's Earth
Author: Elizabeth Cook-Lynn
Pub Date: 2007

A powerful and controversial Native American voice addresses overlooked injustices both past and present learn more...


Native Religious Activism in the Red Power Era
Author: James Treat
Pub Date: December 2007

A narrative map of the Indian Ecumenical Conference learn more...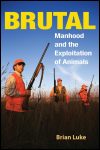 Manhood and the Exploitation of Animals
Author: Brian Luke
Pub Date: September 2007

The first integrated theory of manhood's relationship to hunting, animal experimentation, and animal sacrifice learn more...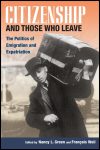 The Politics of Emigration and Expatriation
Author: Edited by Nancy L. Green and François Weil
Pub Date: April 2007

Exodus and national identity learn more...


Rethinking Language Family and Culture Area in Amazonia
Author: Edited by Jonathan D. Hill and Fernando Santos-Granero
Pub Date: 2007

The first synthesis of the writings of ethnologists, historians, and anthropologists on contemporary Arawakan cultures learn more...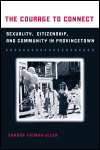 Sexuality, Citizenship, and Community in Provincetown
Author: Sandra L. Faiman-Silva
Pub Date: November 2007

An illuminating case study of sexuality and community learn more...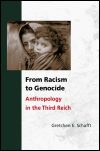 Anthropology in the Third Reich
Author: Gretchen E. Schafft
Pub Date: Cloth: 2004; Paper: 2007

Astounding new information about the role of anthropologists in Hitler's efforts to create a "master race" learn more...


Previous
5
6
7
8
9
10
11
12
13
14
Next