Page:
1
2
3
4
5
Appalachian Studies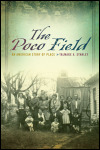 An American Story of Place
Author: Talmage A. Stanley
Pub Date: March 2012

A telling personal history of place, class, and aspiration learn more...


Author: Edited by Stephen L. Fisher and Barbara Ellen Smith
Pub Date: March 2012

What global activists can learn from Appalachia learn more...


Mountaineers, Liquor Bosses, and Lawmen in the Moonshine Capital of the World
Author: Charles D. Thompson Jr.
Pub Date: May 2011

A rousing tale of moonshine and conspiracy in Depression-era rural Virginia learn more...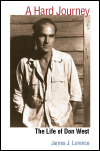 Author: James J. Lorence
Pub Date: Cloth: 2007; Paper: 2010

The biography of a pioneering figure in twentieth-century Southern radicalism learn more...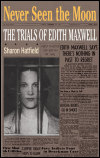 The Trials of Edith Maxwell
Author: Sharon Hatfield
Pub Date: May 2009

The stranger-than-fiction case of Appalachia's "slipper slayer" learn more...



Author: Loyal Jones
Pub Date: October 2008

An exhaustive reference detailing the mirth and music of country music humorists and comedians learn more...


The Life and Music of Hazel Dickens
Author: Hazel Dickens and Bill C. Malone
Pub Date: April 2008

The life story of singer and songwriter Hazel Dickens, the inspiring voice of a whole generation of women and workers learn more...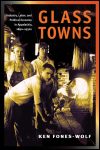 Industry, Labor, and Political Economy in Appalachia, 1890-1930s
Author: Ken Fones-Wolf
Pub Date: January 2007

Exploring a path not taken in Appalachian economic development--one that might have led away from underdevelopment learn more...



Author: Neil V. Rosenberg and Charles K. Wolfe
Pub Date: June 2007

The definitive study of Bill Monroe's contributions to American and world music learn more...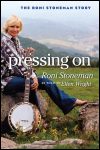 Author: Roni Stoneman as told to Ellen Wright
Pub Date: April 2007

The tragicomic life story of one of America's best-known country entertainers, told with warmth and honesty learn more...


Page:
1
2
3
4
5