Page:
1
2
3
4
5
Appalachian Studies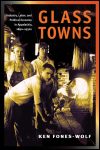 Industry, Labor, and Political Economy in Appalachia, 1890-1930s
Author: Ken Fones-Wolf
Pub Date: January 2007

Exploring a path not taken in Appalachian economic development--one that might have led away from underdevelopment learn more...



Author: Neil V. Rosenberg and Charles K. Wolfe
Pub Date: June 2007

The definitive study of Bill Monroe's contributions to American and world music learn more...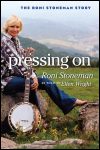 Author: Roni Stoneman as told to Ellen Wright
Pub Date: April 2007

The tragicomic life story of one of America's best-known country entertainers, told with warmth and honesty learn more...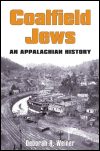 Author: Deborah R. Weiner
Pub Date: October 2006

The stories of vibrant eastern European Jewish communities in the Appalachian coalfields learn more...


Country Music and the Southern Working Class
Author: Bill C. Malone
Pub Date: Cloth: 2002; Paper: 2006

learn more...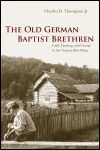 Faith, Farming, and Change in the Virginia Blue Ridge
Author: Charles D. Thompson Jr.
Pub Date: June 2006

A traditional community's struggle to define itself in the face of agricultural change learn more...


John Lair and Sarah Gertrude Knott
Author: Michael Ann Williams
Pub Date: August 2006

The colorful and detailed story of folk music's pioneering stage presenters learn more...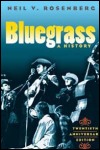 Author: Neil V. Rosenberg
Pub Date: June 2005

The twentieth anniversary paperback edition, updated with a new preface learn more...


Playing Bluegrass with Bill Monroe
Author: Bob Black
Pub Date: June 2005

The inside story on the Father of Bluegrass from one of his Blue Grass Boys learn more...



The Eastern Kentucky Social Club
Author: Thomas E. Wagner and Phillip J. Obermiller
Pub Date: March 2004

The history of the Eastern Kentucky Social Club's past and present bring the hidden aspects of Appalachian history and culture to life learn more...


Page:
1
2
3
4
5