Page:
1
2
3
4
5
6
7
8
Asian Studies
Diaries and Correspondence, 1937-38
Author: Minnie Vautrin
Pub Date: May 2008

A daily account of enormous courage and unthinkable horror during the Nanjing Massacre learn more...


Chinese Women Soldiers on the Long March
Author: Helen Praeger Young
Pub Date: Cloth: 2001; Paper: 2007

Women in the Red Army restored to the history of the Long March learn more...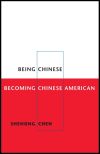 Author: Shehong Chen
Pub Date: May 2006

learn more...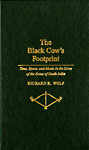 Time, Space and Music in the Lives of the Kotas of South India
Author: Richard K. Wolf
Pub Date: March 2006

The unique worldview and music of a remote community learn more...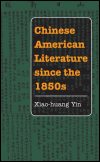 Author: Xiao-huang Yin
Pub Date: 2006

The first comprehensive study of Chinese American literature in English and Chinese from the 19th-Century to the present and combines the work of ethnicity specialists with the findings of literary critics offering a fresh understanding of the interrlations between Chine American history and literature. learn more...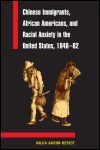 Author: Najia Aarim-Heriot
Pub Date: Cloth: 2003; Paper: 2006

Comparisons of the treatment of the Chinese and African-Americans in the U.S. in the 19th century learn more...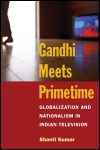 Globalization and Nationalism in Indian Television
Author: Shanti Kumar
Pub Date: January 2006

Charting the transformations of Indian popular culture through a politico-cultural analysis of its electronic media learn more...


Chinese Women Garment Workers in New York City, 1948-92
Author: Xiaolan Bao
Pub Date: 2006

Bao looks at the dramatic 1982 strike of 20,000 Chinese-American garment workers (most of them women) and explores the profound transformation of family culture that enabled this uncharacteristic militancy and organized protest. learn more...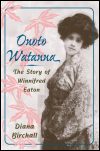 The Story of Winnifred Eaton
Author: Diana Birchall
Pub Date: 2006

The fascinating biography of an almost fictional best-selling novelist, journalist, and scriptwriter, who succeeded in overcoming the barriers of race and gender. learn more...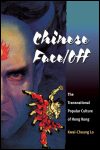 The Transnational Popular Culture of Hong Kong
Author: Kwai-Cheung Lo
Pub Date: 2005

Analyzing pop culture as a reflection of complex identities forged against a global backdrop learn more...


Page:
1
2
3
4
5
6
7
8