Previous
12
13
14
15
16
17
18
19
20
21
Next
Biography & Personal Papers
Author: Rick Kuhn
Pub Date: December 2007

The first comprehensive English-language Grossman biography learn more...



Author: David Nicholls
Pub Date: November 2007

An introduction to the extraordinary life of John Cage, composer, writer, and artist learn more...


Author: Bennetta Jules-Rosette
Pub Date: March 2007

Beyond biography: a legendary performer's legacy of imagery and symbolism learn more...



A Family's Journey from Grief
Author: Jane Bernstein
Pub Date: July 2007

A candid and compelling chronicle of one family's bumpy road toward accepting their disabled daughter learn more...



Author: Neil V. Rosenberg and Charles K. Wolfe
Pub Date: June 2007

The definitive study of Bill Monroe's contributions to American and world music learn more...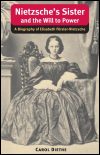 A Biography of Elisabeth Förster-Nietzsche
Author: Carol Diethe
Pub Date: July 2007

Elizabeth Förster-Nietzsche's own will to power and its effects on Nietzsche, his life, and his reputation learn more...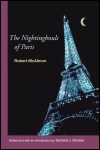 Author: Robert McAlmon
Pub Date: February 2007

A wild, firsthand account of expatriate life in France during the close of the twenties. learn more...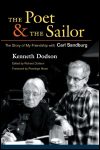 The Story of My Friendship with Carl Sandburg
Author: Kenneth Dodson
Pub Date: July 2007

Two friends, a lifetime of letters, and an intimate look at a literary icon learn more...


Bessie Abramowitz Hillman and the Making of the Amalgamated Clothing Workers of America
Author: Karen Pastorello
Pub Date: March 2007

The extraordinary life of labor activist, immigrant, and feminist, Bessie Abramowitz Hillman learn more...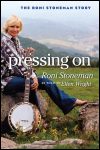 Author: Roni Stoneman as told to Ellen Wright
Pub Date: April 2007

The tragicomic life story of one of America's best-known country entertainers, told with warmth and honesty learn more...


Previous
12
13
14
15
16
17
18
19
20
21
Next