Page:
1
2
3
4
Caribbean Studies
Reworking Anthropology in the Global Age
Author: Faye V. Harrison
Pub Date: March 2008

Envisioning new directions for an inclusive anthropology learn more...


Rethinking Language Family and Culture Area in Amazonia
Author: Edited by Jonathan D. Hill and Fernando Santos-Granero
Pub Date: 2007

The first synthesis of the writings of ethnologists, historians, and anthropologists on contemporary Arawakan cultures learn more...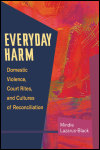 Domestic Violence, Court Rites, and Cultures of Reconciliation
Author: Mindie Lazarus-Black
Pub Date: May 2007

Exposing the powerful contradictions between empowering rights and legal rites. learn more...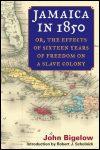 or, The Effects of Sixteen Years of Freedom on a Slave Colony
Author: John Bigelow
Pub Date: June 2006

The double-edged sword of emancipation and the truth about its effects learn more...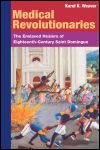 The Enslaved Healers of Eighteenth-Century Saint Domingue
Author: Karol K. Weaver
Pub Date: September 2006

How slave healers inspired the Haitian Revolution, toppled the slave system in Saint Domingue, and led to the loss of France's most productive New World colony learn more...


Author: Joyce Moore Turner
Pub Date: October 2005

Artists, activists, and the development of international radicalism in Harlem learn more...


Neo-African Religions in a New World
Author: Edited by Patrick Bellegarde-Smith
Pub Date: July 2005

African religions as adapted and recontextualized in various New World environments learn more...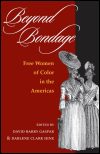 Free Women of Color in the Americas
Author: Edited by David Barry Gaspar and Darlene Clark Hine
Pub Date: November 2004

Black women who were not slaves during the era of slavery learn more...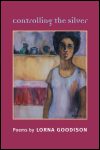 Author: Lorna Goodison
Pub Date: November 2004

A new collection of elegies and praise songs which explore the close link between history and genealogy in the Caribbean experience learn more...


Author: Jane Landers
Pub Date: 1999

learn more...


Page:
1
2
3
4