1
2
3
4
5
6
7
8
9
10
Next
Chicago

Author: Edited by Carol Mighton Haddix, Bruce Kraig, and Colleen Taylor Sen
Pub Date: September 2017

All things food--except ketchup--in the City of the Big Appetites learn more...



A Walk around the World at the Columbian Exposition
Author: Norman Bolotin with Christine Laing
Pub Date: June 2017

It happened at the World's Fair--roam the magnificent Midway and see for yourself learn more...


Author: Edited by Larry Bennett, Roberta Garner, and Euan Hague
Pub Date: January 2017

The neoliberal vision realized in an American city learn more...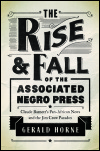 Claude Barnett's Pan-African News and the Jim Crow Paradox
Author: Gerald Horne
Pub Date: August 2017

Publisher, diplomat, activist--the astonishing story of the first African American press baron learn more...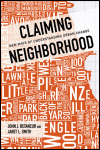 New Ways of Understanding Urban Change
Author: John J. Betancur and Janet L. Smith
Pub Date: October 2016

How power and perception transforms the City of Neighborhoods learn more...


Black Public Art and Religion in Chicago
Author: Kymberly N. Pinder
Pub Date: March 2016

A full-color guide to the social and spiritual impact of African American religious art learn more...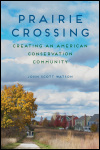 Creating an American Conservation Community
Author: John Scott Watson
Pub Date: March 2016

The vision and the reality of returning nature to the suburbs learn more...


Faith and the Fight for Labor, Gender, and Racial Equality
Author: Marcia Walker-McWilliams
Pub Date: October 2016

An extraordinary woman's struggle for the idea of equality as a universal, God-given right learn more...



Chicago Blues at the Crossroads
Author: Alan Harper
Pub Date: March 2016

Encounters with blues royalty learn more...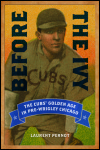 The Cubs' Golden Age in Pre-Wrigley Chicago
Author: Laurent Pernot
Pub Date: February 2015

The indomitable Cubs of baseball's early years learn more...


1
2
3
4
5
6
7
8
9
10
Next