Previous
5
6
7
8
9
10
11
12
13
14
Chicago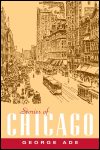 Author: George Ade
Pub Date: June 2003

Revealing stories about the social life of Chicago in the 1890s with illustrations from renouned illustrator John T. McCutcheon. learn more...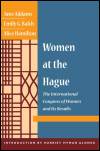 The International Congress of Women and Its Results
Author: Jane Addams, Emily G. Balch, and Alice Hamilton
Pub Date: October 2003

Examination of women's involvement and influence during the World War I pacifist movement resulting from the 1915 Hague International Congress of Women. learn more...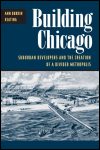 Suburban Developers and the Creation of a Divided Metropolis
Author: Ann Durkin Keating
Pub Date: April 2002

learn more...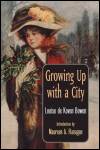 Author: Louise de Koven Bowen
Pub Date: December 2002

learn more...


Billy Sunday and Big-Time American Evangelism
Author: Roger A. Bruns
Pub Date: March 2002

learn more...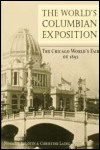 The Chicago World's Fair of 1893
Author: Norman Bolotin and Christine Laing
Pub Date: July 2002

learn more...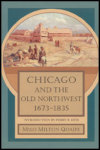 Author: Milo Milton Quaife
Pub Date: May 2001

This grand study surveys the emergence of Chicago from the swamps of southern Lake Michigan to the expulsion of the last Indian settlements. Pioneering historian Quaife, the first to document Chicago's founding by a black man, traces Chicago from an outpost on the frontier to being the crossroads of American commerce. learn more...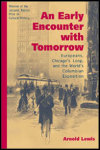 Europeans, Chicago's Loop, and the World's Columbian Exposition
Author: Arnold Lewis
Pub Date: February 2001

For the first time in sixty years, Chicago and the development of Chicago's Loop at a crucial and formative stage, is examined in light of its appearance, pace, and economic drive in a shattering encounter between Old-World assumptions and New-World realities. learn more...


Author: Edna Ferber
Pub Date: May 2001

This intensely personal chronicle of a young girl growing up Jewish in a small midwestern town is the most autobiographical of Pulitzer Prize-winning Ferber's novels, full of fine, full-blown, and fascinating characters. (UofI's paperback reprint of Ferber's So Big has sold close to 7000 copies!) learn more...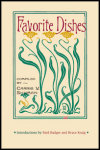 A Columbian Autograph Souvenir Cookery Book
Author: Compiled by Carrie V. Shuman
Pub Date: January 2001

Favorite Dishes affords an unusual and interesting look into the way the early women's movement used conventional means to manipulate their way into a man's world, and provides insight into how food, women, and American attitudes were changing at the end of a century. learn more...


Previous
5
6
7
8
9
10
11
12
13
14