Previous
4
5
6
7
8
9
10
11
12
13
Next
Chicago
Urban Architecture and Ornamentation
Author: Ronald E. Schmitt
Pub Date: October 2007

A visual and historical tour of a unique facet of modern American architecture learn more...


Author: James T. Farrell
Pub Date: April 2007

An epic tale of two families' struggles with harsh urban realities learn more...


Author: Anne Meis Knupfer
Pub Date: March 2006

The untold story of the prodigious activism of African American women on Chicago's south side learn more...


Author: David Whiteis
Pub Date: April 2006

A descriptive tour through the places and personalities of the Chicago Blues scene, past and present learn more...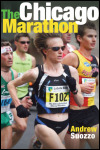 Author: Andrew Suozzo
Pub Date: September 2006

The first book-length study of the city's great annual contest learn more...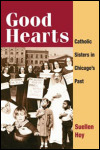 Catholic Sisters in Chicago's Past
Author: Suellen Hoy
Pub Date: May 2006

The critical roles of Catholic nuns in Chicago's development learn more...


Native Americans in Chicago, 1945-75
Author: James B. LaGrand
Pub Date: October 2005

The inside story of American Indian life in Chicago learn more...


The Love and Work of Alice Freeman Palmer and George Herbert Palmer
Author: Lori Kenschaft
Pub Date: September 2005

An intimate biography of one of the first American dual-career marriages learn more...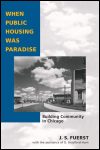 Building Community in Chicago
Author: J. S. Fuerst, with the assistance of D. Bradford Hunt
Pub Date: December 2005

True tales of public housing's possibilities from the people who lived and worked there learn more...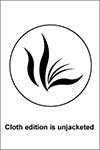 Author: Douglas Garofalo
Pub Date: February 2004

The powerful visual story of the design and construction process of the architectural project at Chicago's Museum of Contemporary Art plaza learn more...


Previous
4
5
6
7
8
9
10
11
12
13
Next