Previous
6
7
8
9
10
11
12
13
14
15
Next
Communications & Information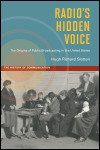 The Origins of Public Broadcasting in the United States
Author: Hugh Richard Slotten
Pub Date: July 2009

A detailed study of American public radio's early history learn more...


American Women Scientists in World War II
Author: Jordynn Jack
Pub Date: November 2009

A critical assay of the rhetorical and cultural obstacles faced by women scientists learn more...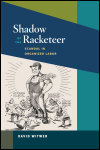 Scandal in Organized Labor
Author: David Witwer
Pub Date: 2009

A detailed account of labor corruption in the 1930s and the zealous journalist who railed against it learn more...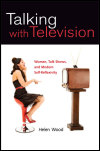 Women, Talk Shows, and Modern Self-Reflexivity
Author: Helen Wood
Pub Date: April 2009

Talking back to TV--women viewers' participation with TV talk shows learn more...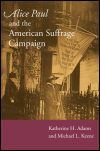 Author: Katherine H. Adams and Michael L. Keene
Pub Date: January 2008

The first analysis of suffragist Alice Paul's controversial rhetorical strategies learn more...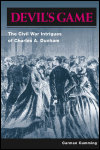 The Civil War Intrigues of Charles A. Dunham
Author: Carman Cumming
Pub Date: 2008

The first book-length study of one of the Civil War's most outlandish and mysterious characters learn more...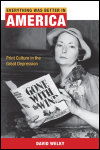 Print Culture in the Great Depression
Author: David Welky
Pub Date: May 2008

American mass culture's conservative response to the Great Depression and the coming of World War II learn more...


The Religious Roots of the Secular Press
Author: Doug Underwood
Pub Date: 2008

A comprehensive historical examination of the relationship between the journalistic and religious traditions in the United States learn more...


Critical Studies in Film Sound
Author: Edited by Jay Beck and Tony Grajeda
Pub Date: September 2008

Amplifying the importance of sound in cinema learn more...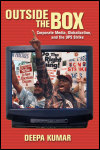 Corporate Media, Globalization, and the UPS Strike
Author: Deepa Kumar
Pub Date: 2008

A provocative analysis of the media's role in the 1997 United Parcel Service workers' strike learn more...


Previous
6
7
8
9
10
11
12
13
14
15
Next