Previous
9
10
11
12
13
14
15
16
17
18
Next
Communications & Information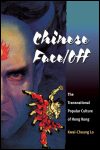 The Transnational Popular Culture of Hong Kong
Author: Kwai-Cheung Lo
Pub Date: 2005

Analyzing pop culture as a reflection of complex identities forged against a global backdrop learn more...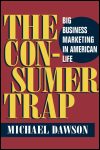 Big Business Marketing in American Life
Author: Michael Dawson
Pub Date: 2005

Why the much-advertised American way of life continues to grow more socially, economically, and environmentally costly and less citizen-friendly -- and what we should do about it learn more...


The Press and Law in the Corporate Rationalization of the Public Sphere
Author: David S. Allen
Pub Date: June 2005

How the subversive infiltration of corporate values damages public discourse in the United States learn more...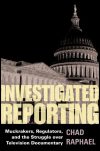 Muckrakers, Regulators, and the Struggle over Television Documentary
Author: Chad Raphael
Pub Date: October 2005

Unearthing the close collaboration between government television's early muckrakers learn more...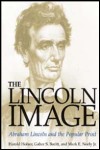 Abraham Lincoln and the Popular Print
Author: Harold Holzer, Gabor S. Boritt, and Mark E . Neely Jr.
Pub Date: 2005

How printmakers chronicled and influenced Lincoln's transfiguration into an American icon learn more...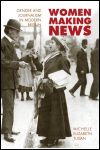 Gender and Journalism in Modern Britain
Author: Michelle Elizabeth Tusan
Pub Date: November 2005

Women creating the space for their own political voices in the press learn more...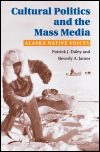 Author: Patrick J. Daley and Beverly A. James
Pub Date: August 2004

Case studies in Alaskan Native political resistance using the media learn more...


Newspapers and the Coming of the Civil War
Author: Lorman A. Ratner and Dwight L. Teeter Jr.
Pub Date: September 2004

Tracing the role of America's newspapers in the country's descent into civil war learn more...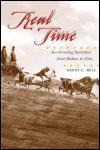 Accelerating Narrative from Balzac to Zola
Author: David F. Bell
Pub Date: December 2004

Speed began transforming social perceptions even before the expansion of the railroad, and the realist novel portrays and is structured by the effects of the perceptions of speed in the exchange of information and in the moving of people. learn more...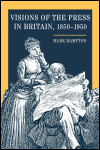 Author: Mark Hampton
Pub Date: October 2004

The cultural and intellectual history of the British press learn more...


Previous
9
10
11
12
13
14
15
16
17
18
Next