1
2
3
4
5
6
7
8
9
10
Next
Communications & Information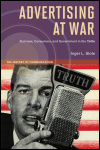 Business, Consumers, and Government in the 1940s
Author: Inger L. Stole
Pub Date: November 2012

The advertising industry's rise to power, in war and peace learn more...


Jane Tennison and Policing in Prime Suspect
Author: Gray Cavender and Nancy C. Jurik
Pub Date: August 2012

An insightful character-study of one of television's most compelling detectives learn more...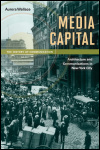 Architecture and Communications in New York City
Author: Aurora Wallace
Pub Date: November 2012

The buildings and spaces of New York City's mass media landscape learn more...


The Politics of Women's Bodies in France
Author: Sandra Reineke
Pub Date: May 2011

How women's writings brought together female readers to fight for reproductive rights learn more...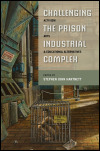 Activism, Arts, and Educational Alternatives
Author: Edited by Stephen John Hartnett
Pub Date: January 2011

An intrepid and reasoned call for empowerment over incarceration learn more...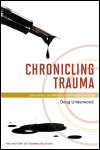 Journalists and Writers on Violence and Loss
Author: Doug Underwood
Pub Date: October 2011

A searing study of the intersection of journalism, fiction, and traumatic violence learn more...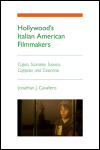 Capra, Scorsese, Savoca, Coppola, and Tarantino
Author: Jonathan J. Cavallero
Pub Date: June 2011

The roles of ethnicity and cultural identity in the films of Italian American film directors learn more...


Author: Mark Graham
Pub Date: May 2010

Representing Afghanistan in film, from the West and East learn more...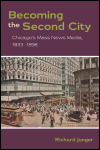 Chicago's Mass News Media, 1833-1898
Author: Richard Junger
Pub Date: January 2010

A colorful history of Chicago journalism in the nineteenth century learn more...



Gender, Media, and Public Policy
Author: Karen M. Kedrowski and Marilyn Stine Sarow
Pub Date: Cloth: 2007; Paper: 2010

The first comparison of the breast cancer and prostate cancer movements learn more...


1
2
3
4
5
6
7
8
9
10
Next