Previous
5
6
7
8
9
10
11
12
13
14
Next
Communications & Information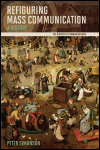 Author: Peter Simonson
Pub Date: April 2010

A creative reconsideration of communication history learn more...


Indian and Chinese Media Beyond Borders
Author: Edited by Michael Curtin and Hemant Shah
Pub Date: February 2010

An eclectic examination of the global nature of Indian and Chinese media learn more...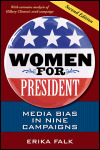 Media Bias in Nine Campaigns
Author: Erika Falk
Pub Date: February 2010

An updated analysis of gender bias in press coverage of presidential campaigns, now including Hillary Clinton's 2008 bid learn more...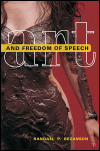 Author: Randall P. Bezanson
Pub Date: September 2009

Art on trial: exploring the Supreme Court's rulings on free expression learn more...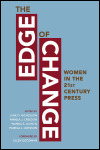 Women in the Twenty-First-Century Press
Author: Edited by June O. Nicholson, Pamela J. Creedon, Wanda S. Lloyd, and Pamela J. Johnson
Pub Date: October 2009

A powerful and complex assessment of how women are transforming the news industry learn more...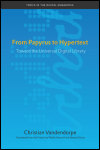 Toward the Universal Digital Library
Author: Christian Vandendorpe
Pub Date: April 2009

Reflections and predictions of technology's effect on reading and writing learn more...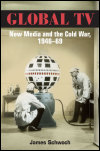 New Media and the Cold War, 1946-69
Author: James Schwoch
Pub Date: January 2009

Exploring the relationship between the growth of global media and Cold War tensions and resolutions learn more...


Pragmatism, Pluralism, and Adaptation
Author: Murray J. Leaf
Pub Date: June 2009

An empirical analysis of social organization, powerfully integrating modern social, psychological, and legal theory learn more...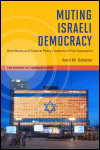 How Media and Cultural Policy Undermine Free Expression
Author: Amit M. Schejter
Pub Date: 2009

A trenchant analysis of free speech in Israeli media learn more...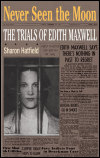 The Trials of Edith Maxwell
Author: Sharon Hatfield
Pub Date: May 2009

The stranger-than-fiction case of Appalachia's "slipper slayer" learn more...


Previous
5
6
7
8
9
10
11
12
13
14
Next