Page:
1
2
3
4
5
6
7
8
9
Critical Theory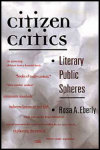 Author: Rosa A. Eberly
Pub Date: February 2000

How four rancorous censorship debates changed the way we talk about controversial books learn more...


Five Nineteenth-Century Writers
Author: J. Hillis Miller
Pub Date: October 2000

In this acclaimed study, J. Hillis Miller focuses on five Victorian authors--Matthew Arnold, Emily Brontë, Robert Browning, Thomas DeQuincey, and Gerard Manley Hopkins--to present their various responses to crises of faith in the face of Darwinism, the rise of science, urbanization and other factors that seemed to distance them from God. learn more...


Author: Paul Magee
Pub Date: June 2000

Surrealistic in style and content, this intellectual tour guide into the nature of tourists and tourism is a theorist's field trip, engaged in upside-down anthropology, ethnography, and culture studies to arrive out on the other side of emergent global culture and the nature of personhood. Quirky and difficult, but fun. learn more...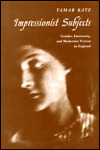 Gender, Interiority, and Modernist Fiction in England
Author: Tamar Katz
Pub Date: November 2000

Impressionist Subjects looks at the way modernist writers wrote about how the mind works, and connects those ideas to the way that women moved into public life in the early 20th century. learn more...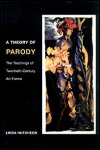 The Teachings of Twentieth-Century Art Forms
Author: Linda Hutcheon
Pub Date: October 2000

Examines the historical development of parody in order to analyze its place, purpose and practice in the postmodern world of contemporary artforms learn more...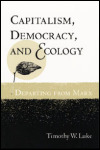 Author: Timothy W. Luke
Pub Date: 1999

learn more...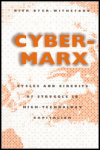 Cycles and Circuits of Struggle in High Technology Capitalism
Author: Nick Dyer-Witheford
Pub Date: 1999

learn more...


Resonance and Representation
Author: David A. Black
Pub Date: 1999

learn more...


The Dynamics of Responsibility
Author: Pamela L. Caughie
Pub Date: 1999

learn more...


Theory, Interpretation, Pedagogy
Author: Edited by Greta Gaard and Patrick D. Murphy
Pub Date: 1998

learn more...


Page:
1
2
3
4
5
6
7
8
9