Previous
6
7
8
9
10
11
12
13
14
15
Cultural Studies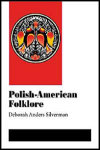 Author: Deborah Anders Silverman
Pub Date: June 2000

A rich and thorough investigation of the life and ways of American descendents of Polish immigrants--with photographs, firsthand observations, and interviews learn more...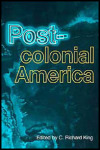 Author: Edited by C. Richard King
Pub Date: April 2000

Interdisciplinary in approach, this volume debates the role of the United States from various perspectives as seen in a contemporary "postcolonial" light, addressing the idea of postcoloniality itself through American studies, anthropology, cultural studies, history, literary criticism, religious studies, and women's studies. learn more...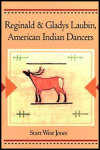 Author: Starr West Jones
Pub Date: June 2000

learn more...


The Story of a Christian Motorcycle Gang
Author: Rich Remsberg
Pub Date: September 2000

A beautifully done photo-documentary book that explores the highly unusual world of a subset of Bikers who coninue their Biker lifestyle, but in the service of Christianity. learn more...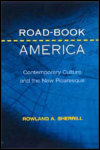 Contemporary Culture and the New Picaresque
Author: Rowland A. Sherrill
Pub Date: April 2000

In an alienating and ever-changing America, Sherrill demonstrates that the American Road Book is a way for both author and reader to travel together on a journey of self-discovery. learn more...


Queer Theory and the Subject of Heterosexuality
Author: Edited by Calvin Thomas
Pub Date: 2000

learn more...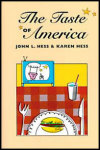 Author: John L. Hess and Karen Hess
Pub Date: April 2000

An updated and delightful tour through gastronomic America learn more...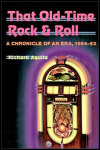 A Chronicle of an Era, 1954-63
Author: Richard Aquila
Pub Date: October 2000

Great fun, this illustrated, fact-filled trivia guidebook to the first decade of rock & roll, breezily written (but painstakingly accurate), will take the baby boomer down a musical memory lane strewn with genuine "golden-oldies." learn more...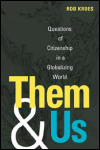 Questions of Citizenship in a Globalizing World
Author: Rob Kroes
Pub Date: October 2000

In an unsettling world in the process of globalization, Them and Us explores the similar and divergent developments in North America and Europe and seeks new and meaningful definitions for citizenship as we all become participants in a new political culture. learn more...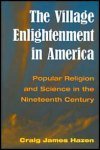 Popular Religion and Science in the Nineteenth Century
Author: Craig James Hazen
Pub Date: February 2000

A fascinating investigation into how nineteenth-century religions attempted to justify their movements and beliefs by falling back on the "enlightened irrefutability" of science. learn more...


Previous
6
7
8
9
10
11
12
13
14
15