1
2
3
4
5
6
7
8
9
10
Next
Folklore
Author: Bess Lomax Hawes
Pub Date: April 2008

The personal account of a giant in American folklore and folk music learn more...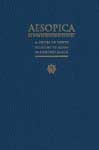 A Series of Texts Relating to Aesop or Ascribed to Him
Author: Ben Edwin Perry
Pub Date: February 2007

The most complete corpus of the proverbs and fables of Aesop ever assembled learn more...



A Documentary in Pictures and Words, 1966-86
Author: Carl Fleischhauer and Neil V. Rosenberg
Pub Date: 2007

The music and culture of bluegrass as revealed through striking photographs and commentary learn more...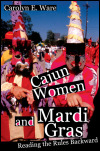 Reading the Rules Backward
Author: Carolyn E. Ware
Pub Date: March 2007

How Cajun women have creatively refashioned the tradition of rural Mardi Gras runs learn more...


Author: Jeff Biggers
Pub Date: Cloth: 2006; Paper: 2007

The stunning history of legendary Copper Canyon treasure seekers and enigmatic natives learn more...


Author: Eric A. Eliason
Pub Date: October 2007

The sharp wit of a free-thinking Mormon folk hero learn more...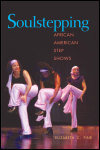 African American Step Shows
Author: Elizabeth C. Fine
Pub Date: January 2007

The first book to detail the history of stepping learn more...


Author: Archie Green
Pub Date: 2007

The art, craft, and social history behind tin men learn more...


The Singing and Praying Bands
Author: Jonathan C. David, with photographs by Richard Holloway
Pub Date: July 2007

A forgotten and beautiful African American folk tradition re-examined learn more...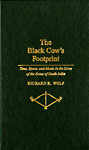 Time, Space and Music in the Lives of the Kotas of South India
Author: Richard K. Wolf
Pub Date: March 2006

The unique worldview and music of a remote community learn more...


1
2
3
4
5
6
7
8
9
10
Next