Previous
4
5
6
7
8
9
10
11
12
13
Next
Folklore
Author: Jan Harold Brunvand
Pub Date: 2001

Don't believe everything you hear learn more...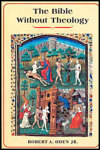 The Theological Tradition and Alternatives to It
Author: Robert A. Oden, Jr.
Pub Date: December 2000

This is an examination of portions of the (Hebrew) Bible [Old Testament] through historical mythical parallels, anthropology, and other scientific methods to bring a refreshing new understanding of the biblical texts. learn more...


Author: Edited by David Stanley and Elaine Thatcher
Pub Date: December 2000

This is the first sustained and serious look at the traditions, history, and contribution that cowboy poets and cowboy poetry have made to American life and culture. learn more...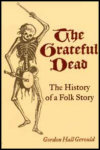 The History of a Folk Story
Author: Gordon Hall Gerould Introduction by Norm Cohen
Pub Date: June 2000

An early example of folklore scholarship, also a highly readable and fascinating collection chronicling the recurring legends of the Grateful Dead (from which, by the way, the rock band did get its name). learn more...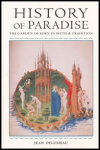 The Garden of Eden in Myth and Tradition
Author: Jean Delumeau
Pub Date: May 2000

A fascinating and delightful voyage that shows us how Paradise-on-Earth was a reality for some and how those early pilgrimages have shaped our literature and our lives today learn more...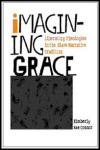 Liberating Theologies in the Slave Narrative Tradition
Author: Kimberly Rae Connor
Pub Date: March 2000

Extends the tradition of the slave narrative to contemporary artists and demonstrates how they all work toward a "liberation theology"--even though it may not be traditionally Christian or sacred. learn more...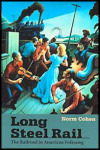 The Railroad in American Folksong (2d ed.)
Author: Norm Cohen
Pub Date: May 2000

The largest and most authoritative source on railroad folksong learn more...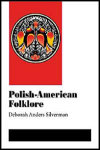 Author: Deborah Anders Silverman
Pub Date: June 2000

A rich and thorough investigation of the life and ways of American descendents of Polish immigrants--with photographs, firsthand observations, and interviews learn more...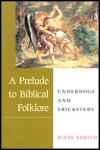 Author: Susan Niditch
Pub Date: February 2000

Linking Old Testament heroes to the legendary underdogs and tricksters of other cultures, the author shows how the ancient Israelites worldview and self image are reflected in the way biblical authors told their stories. learn more...


The Story of a Christian Motorcycle Gang
Author: Rich Remsberg
Pub Date: September 2000

A beautifully done photo-documentary book that explores the highly unusual world of a subset of Bikers who coninue their Biker lifestyle, but in the service of Christianity. learn more...


Previous
4
5
6
7
8
9
10
11
12
13
Next