Page:
1
2
3
4
Food Studies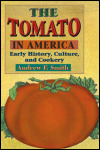 Early History, Culture, and Cookery
Author: Andrew F. Smith
Pub Date: November 2001

A tasty and entertaining history of one of America's favorite foodstuffs learn more...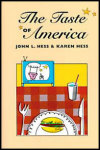 Author: John L. Hess and Karen Hess
Pub Date: April 2000

An updated and delightful tour through gastronomic America learn more...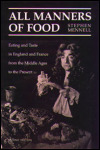 Eating and Taste in England and France from the Middle Ages to the Present
Author: Stephen Mennell
Pub Date: 1996

learn more...


Page:
1
2
3
4