Page:
1
2
3
4
5
6
History, Am.: Colonial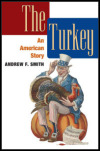 Author: Andrew F. Smith
Pub Date: October 2009

"Talking turkey" about the bird you thought you knew learn more...


A History of American Newspapers and Their Readers
Author: David Paul Nord
Pub Date: 2007

The significance of news and the institutions that produce it to American history learn more...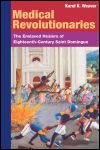 The Enslaved Healers of Eighteenth-Century Saint Domingue
Author: Karol K. Weaver
Pub Date: September 2006

How slave healers inspired the Haitian Revolution, toppled the slave system in Saint Domingue, and led to the loss of France's most productive New World colony learn more...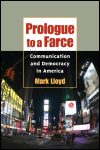 Communication and Democracy in America
Author: Mark Lloyd
Pub Date: February 2006

The cure for an American media where market interests have usurped democratic participation learn more...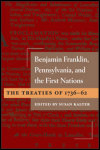 Author: Edited by Susan Kalter
Pub Date: October 2005

British colonial relations with the native peoples of eastern North America learn more...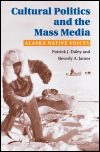 Author: Patrick J. Daley and Beverly A. James
Pub Date: August 2004

Case studies in Alaskan Native political resistance using the media learn more...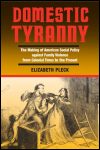 The Making of American Social Policy against Family Violence from Colonial Times to the Present
Author: Elizabeth Pleck
Pub Date: March 2004

Chronicling the rise and demise of legal, feminist, and medical campaigns against domestic violence from colonial times to the present learn more...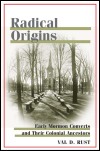 Early Mormon Converts and Their Colonial Ancestors
Author: Val D. Rust
Pub Date: June 2004

The genological beginings of the Mormon religion from the radical Protestant Reformation movement in New England learn more...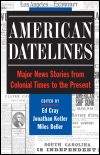 Major News Stories from Colonial Times to the Present
Author: Edited by Ed Cray, Jonathan Kotler, and Miles Beller
Pub Date: February 2003

A vivid eyewitness account of the events--war, politics, the arts, sports, and human interest--that have most influenced American political and popular culture during the last three centuries learn more...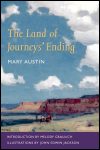 Author: Mary Austin
Pub Date: December 2003

With its indigenous peoples, whose life patterns and art forms reflected a long intimacy with the land, its permeable borderlands, its multiple languages and traditions, its long and complicated history of encounters between diverse peoples, its unique landscape and ecology, the Southwest offered, in Austin's view, a model for the future. learn more...


Page:
1
2
3
4
5
6