Previous
8
9
10
11
12
13
14
15
16
17
Next
History, Am.: 19th C.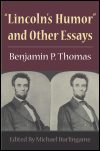 Author: Benjamin P. Thomas
Pub Date: 2006

learn more...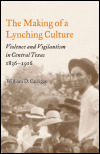 Violence and Vigilantism in Central Texas, 1836-1916
Author: William D. Carrigan
Pub Date: 2006

How a culture of violence legitimized lynching among ordinary people learn more...


Author: Edited by Dean L. May and Reid L. Neilson with Richard Lyman Bushman, Jan Shipps, and Thomas G. Alexander
Pub Date: May 2006

Twenty-one eminent non-Mormon historians' "outsider" perspectives on Mormon history learn more...



The Irish of Lowell, 1821-61
Author: Brian C. Mitchell
Pub Date: May 2006

The dramatic story of the fights and compromises that shaped an Irish community learn more...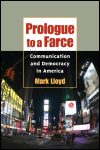 Communication and Democracy in America
Author: Mark Lloyd
Pub Date: February 2006

The cure for an American media where market interests have usurped democratic participation learn more...


The Progressive Movement, the Class Problem, and the Origins of Modern Liberalism
Author: Shelton Stromquist
Pub Date: January 2006

On the Progressive myth of a classless society learn more...


Religion and the Populist Revolution
Author: Joe Creech
Pub Date: July 2006

A striking new understanding of Populism by uncovering the way religious commitments shaped the Populist revolt of the 1890s learn more...


Lynching and American Society, 1874-1947
Author: Michael J. Pfeifer
Pub Date: 2006

The history of lynching's transformation from collective, popular violence to state-sanctioned, sanitized execution learn more...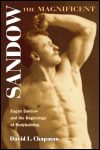 Eugen Sandow and the Beginnings of Bodybuilding
Author: David L. Chapman
Pub Date: Cloth: 1994; Paper: March 2006

The strongman whose pioneering focus on physique built an entertainment empire learn more...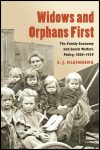 The Family Economy and Social Welfare Policy, 1880-1939
Author: S. J. Kleinberg
Pub Date: December 2006

The impact of surprisingly varied local attitudes towards widows and their children learn more...


Previous
8
9
10
11
12
13
14
15
16
17
Next