Previous
11
12
13
14
15
16
17
18
19
20
Next
History, Am.: 19th C.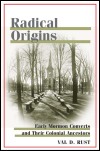 Early Mormon Converts and Their Colonial Ancestors
Author: Val D. Rust
Pub Date: June 2004

The genological beginings of the Mormon religion from the radical Protestant Reformation movement in New England learn more...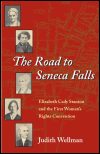 Elizabeth Cady Stanton and the First Woman's Rights Convention
Author: Judith Wellman
Pub Date: November 2004

An account of the 1848 Seneca Falls Convention and the beginning of the U.S. women's rights movement learn more...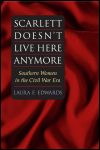 Southern Women in the Civil War Era
Author: Laura F. Edwards
Pub Date: 2004

Reveals a fascinating, more complete portrait of the women and women's roles, political and social, that reach far beyond the air-headed, passive stereotypes of the slave and Southern Belle learn more...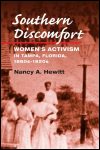 Women's Activism in Tampa, Florida, 1880s-1920s
Author: Nancy A. Hewitt
Pub Date: Cloth: 2001; Paper: 2004

A historical examination of multiracial women's activism in the cigar factories of Tampa Florida learn more...


A Century of Labor Struggle at Pullman
Author: Susan Eleanor Hirsch
Pub Date: April 2003

Exploring the effect of race, gender, and nationality in the long struggle for economic justice by men and women of the Pullman Company learn more...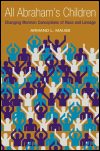 Changing Mormon Conceptions of Race and Lineage
Author: Armand L. Mauss
Pub Date: April 2003

Example of Mormon beliefs and behavior towards minorities learn more...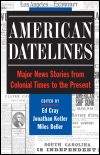 Major News Stories from Colonial Times to the Present
Author: Edited by Ed Cray, Jonathan Kotler, and Miles Beller
Pub Date: February 2003

A vivid eyewitness account of the events--war, politics, the arts, sports, and human interest--that have most influenced American political and popular culture during the last three centuries learn more...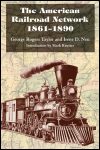 Author: George Rogers Taylor and Irene D. Neu
Pub Date: January 2003

The emergence of railroads during the Civil War, their expansion westward, the adoption of uniform rail gauges, and the first key consolidations in the industry. learn more...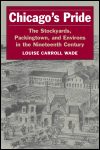 The Stockyards, Packingtown, and Environs in the Nineteenth Century
Author: Louise Carroll Wade
Pub Date: January 2003

The growth of Chicago's stockyards and the communities that were formed around them in the mid-to-late 19th century learn more...


Author: Edited by Wendy J. Deichmann Edwards and Carolyn De Swarte Gifford
Pub Date: March 2003

The first book devoted to the study of gender in the social gospel movement in North America learn more...


Previous
11
12
13
14
15
16
17
18
19
20
Next