Previous
15
16
17
18
19
20
21
22
23
24
Next
History, Am.: 19th C.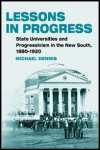 State Universities and Progressivism in the New South, 1880-1920
Author: Michael Dennis
Pub Date: February 2001

How progressivism transformed higher education in the New South by focusing on practical, utilitarian education, creating a vast educational bureaucracy, and making the universities into instruments of the state. learn more...


Governor Richard J. Oglesby
Author: Mark A. Plummer
Pub Date: June 2001

learn more...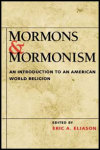 An Introduction to an American World Religion
Author: Edited by Eric A. Eliason
Pub Date: March 2001

Key essays by leading scholars on the history, foundational ideas and practices, and worldwide expansion of the Church of Jesus Christ of Latter-day Saints learn more...


Author: Walter Havighurst
Pub Date: October 2001

learn more...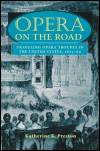 Traveling Opera Troupes in the United States, 1825-60
Author: Katherine K. Preston
Pub Date: 2001

learn more...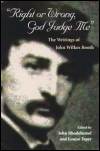 The Writings of John Wilkes Booth
Author: Edited by John Rhodehamel and Louise Taper
Pub Date: 2001

learn more...


Utah Territory during the Civil War
Author: E. B. Long
Pub Date: September 2001

learn more...


Author: D. Michael Quinn
Pub Date: July 2001

learn more...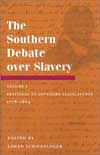 Volume 1: Petitions to Southern Legislatures, 1778-1864
Author: Edited by Loren Schweninger
Pub Date: May 2001

A sampling of the petitions about issues of race and slavery that southerners submitted to their state legislatures between the American Revolution and the Civil War, this volume provides the first general access to a body of primary documents key to an understanding of blacks' and whites' experience of the slave society of the Old South. learn more...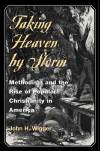 Methodism and the Rise of Popular Christianity in America
Author: John H. Wigger
Pub Date: August 2001

Thorough, readable, and comprehensive, this is the best history of Methodism from the founding of the country into the 1820s learn more...


Previous
15
16
17
18
19
20
21
22
23
24
Next