Previous
16
17
18
19
20
21
22
23
24
25
Next
History, Am.: 19th C.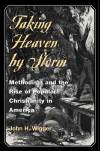 Methodism and the Rise of Popular Christianity in America
Author: John H. Wigger
Pub Date: August 2001

Thorough, readable, and comprehensive, this is the best history of Methodism from the founding of the country into the 1820s learn more...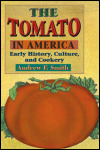 Early History, Culture, and Cookery
Author: Andrew F. Smith
Pub Date: November 2001

A tasty and entertaining history of one of America's favorite foodstuffs learn more...


Lincoln and the Last Best Hope of Earth
Author: Edited by James M. McPherson
Pub Date: 2001

learn more...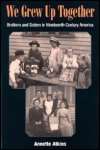 Brothers and Sisters in Nineteenth-Century America
Author: Annette Atkins
Pub Date: December 2001

The first book on 19th century siblings--as informative for today's families as it is accurate about those in the 19th century, Atkins shows how brothers and sisters provide vital familial links with each other that last. This book also tells good stories, and engages the reader in the lives of real people in the past. learn more...


Author: Richard Nelson Current
Pub Date: October 2001

learn more...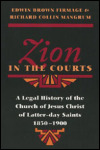 A Legal History of the Church of Jesus Christ of Latter-day Saints, 1830-1900
Author: Edwin Brown Firmage and Richard Collin Mangrum
Pub Date: June 2001

Explores the conflict between the Mormons' efforts to establish their own court system--one appropriate to the distinctive political, social, and economic practices they envisioned as Zion--and the pressures applied by the federal legal system to bring them to heel. learn more...


Author: Robert J. Burdette
Pub Date: January 2000

An extraordinarily vivid, thoughtful, and literary memoir of the common soldier's experience during the Civil War by a professional writer. learn more...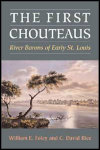 River Barons of Early St. Louis
Author: William E. Foley and C. David Rice
Pub Date: August 2000

The true story of a fascinating pair of entrepenuerial brothers who built a huge trade empire along the Mississippi River learn more...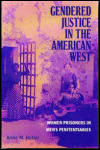 Women Prisoners in Men's Penitentiaries
Author: Anne M. Butler
Pub Date: December 2000

This is the first book to deal in depth with the ugly realities that made life in prison even more difficult for women in the American West, revealing neglected and forgotten lives and for the first time adding their voices and experiences to the saga of the American West. learn more...


Author: Ross Miller
Pub Date: November 2000

Illuminates the birth of modernism in American and the development of a radically new architecture--tested in fire, the modern city emerged learn more...


Previous
16
17
18
19
20
21
22
23
24
25
Next