Previous
17
18
19
20
21
22
23
24
25
26
Next
History, Am.: 19th C.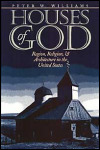 Region, Religion, and Architecture in the United States
Author: Peter W. Williams
Pub Date: 2000

learn more...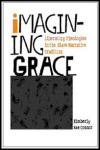 Liberating Theologies in the Slave Narrative Tradition
Author: Kimberly Rae Connor
Pub Date: March 2000

Extends the tradition of the slave narrative to contemporary artists and demonstrates how they all work toward a "liberation theology"--even though it may not be traditionally Christian or sacred. learn more...


Making the United States Home, 1870-1930
Author: Orm Överland
Pub Date: July 2000

The author sums it up best: "What I call 'homemaking myths' are stories told in immigrant/ethnic groups both to bolster members' confidence in their identities as Americans and to prove to other Americans, in particular the traditionally dominant groups, that their particular group has a unique right to a home in the United States. " learn more...


Author: Victoria Getis
Pub Date: August 2000

The author traces the many failings of today's juvenile court system directly to the progressive reformers in Chicago who instituted the system in the belief that the state and science could "fix" the problems of troubled and youthful lawbreakers. learn more...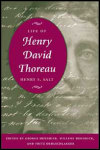 Author: Henry S. Salt
Pub Date: June 2000

A definitive and much-admired biography of Thoreau, now made available (and affordable!) in this first-ever paperback edition of Henry Salt's final version. learn more...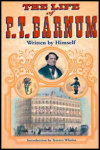 Author: Phineas T. Barnum Introduction by Terence Whalen
Pub Date: August 2000

In this first reprinting in paperback of Barnum's "original" biography, it will be easy to understand how he was able to create the "Greatest Show on Earth," a show as outrageous and entertaining as Barnum himself learn more...


Author: Jerold Waltman
Pub Date: May 2000

Arguing for recasting the debate over the minimum wage in terms of a political economy of citizenship, Waltman not only examines the history and details the processes of determining a miniumum wage, he advocates dealing with the issue out of a communal sense of responsibility. learn more...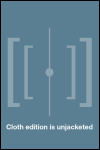 Author: James B. Allen, Ronald W. Walker, and David J. Whittaker
Pub Date: February 2000

An indispensable reference work and guide to research and scholarship in Mormon History as well as in the history of the American West. learn more...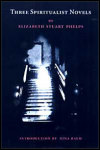 Author: Elizabeth Stuart Phelps
Pub Date: September 2000

A fascinating trilogy of novels that delineates the afterlife as viewed from the "Spiritualist" perspective--a movement that was very strong in the 19th century and still has adherents today learn more...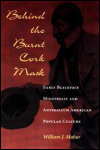 Early Blackface Minstrelsy and Antebellum American Popular Culture
Author: William J. Mahar
Pub Date: 1999

learn more...


Previous
17
18
19
20
21
22
23
24
25
26
Next